Nutritional benefits and composition of Bok choy
Bok choy is a very nutritious vegetable
Like other green leafy and cruciferous vegetables, bok choy is rich in health-beneficial nutrients, including a wide range of vitamins and minerals. In one glass (70 grams) grated bok choy has the following nutrients:
Calories: 9 kcal

Protein: 1 gram

Total fat: 0 grams

Total carbohydrates: 1.5 grams

Total sugar: 1 gram

Fiber: 1 gram

Calcium: 6% of the daily value (DV)

Iron: 3% of DV

Magnesium: 3% of DV

Phosphorus: 2% of DV

Potassium: 4% of DV

Zinc: 1% of DV

Manganese: 5% of DV

Selenium: 1% of DV

Vitamin C: 35% of DV

Folic acid: 12% of DV

Vitamin A: 17% of DV

Vitamin K: 27% of DV
As it becomes clear, bok choy is an excellent source of vitamins C and K. It also contains fibers that support normal digestion and helps reduce the risk of many chronic diseases, including some cancers. [ref. 1]
Bok choy has potential anti-cancer properties
Scientists have studied the family of cruciferous vegetables for potential cancer benefits. These effects seem to come from their sulfur compounds, called glucosinolates, and their decay products called isothiocyanates. [Ref. 2]
One study found that bok choy consumption at least once a week was associated with a significantly lower risk of oral, esophageal, colorectal cancer, and breast, and kidney cancer compared to people who had never consumed bok choy. 3 Furthermore, bok choy is a rich source of the mineral selenium, which can also have anticancer properties.
In another analysis of multiple studies, the researchers found that high exposure to selenium, detected through blood levels or in the toenails, was associated with a lower risk of breast, lung, esophagus, stomach and prostate cancer. [ref. 3]
Bok choy to support bone and joint health
A number of minerals in the plant support bone health. Such are calcium, phosphorus, zinc, magnesium and vitamin K. Zinc and iron play a role in collagen synthesis and vitamin D metabolism. Collagen is a type of protein that forms a matrix in your joints and skeletal system, helping to maintain bone structure and strength. Unfortunately, it is depleted with age, and therefore it is necessary to consume more foods rich in calcium, along with vitamin D and magnesium for optimal absorption.
Bok choy for heart health
Bok choy contains the minerals potassium, magnesium, and calcium, which help to naturally regulate blood pressure. The vegetable is also an excellent source of folate and vitamin B6. Studies have found that these nutrients can prevent the accumulation of homocysteine. Homocysteine can damage blood vessels and increase the risk of heart disease and stroke if it has elevated levels in the body. [Ref. 4]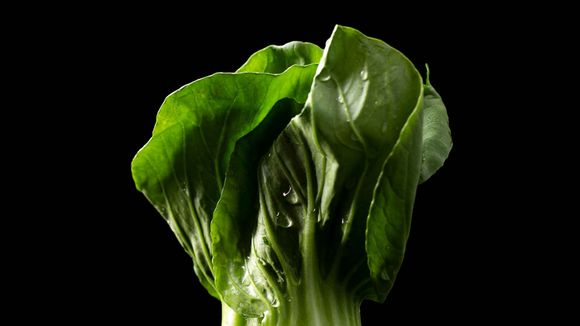 Although bok choy offers a number of health benefits, it can also have drawbacks for some people when consumed in large quantities.
In raw, uncoated form, cruciferous vegetables contain an enzyme called myrosinase, which breaks down the glucosinolates that these vegetables also contain.
Some of the degradation products of glucosinolates can prevent the body from absorbing iodine, which is crucial for thyroid function. In addition, since bok choy is rich in vitamin K, you may not want to consume it in larger quantities if you are taking blood-thinning drugs.