1. Memory Loss That Disrupts Daily Life
One of the most commonly recognized early signs of Alzheimer's is frequent memory loss, particularly involving recently learned information. Forgetfulness becomes more noticeable over time, potentially disrupting daily activities.
Bacopa Monnieri, known as Brahmi, has been used traditionally in Ayurvedic medicine to enhance memory and cognitive function. This small, creeping herb is native to the wetlands of India, Australia, Europe, Africa, Asia, and North and South America.
You can make a simple Bacopa tea by steeping 2 teaspoons of dried Bacopa in a cup of boiling water for 10 minutes. Drink this once or twice a day for best results.
2. Difficulty Completing Familiar Tasks
Another indicator of Alzheimer's is a sudden difficulty in completing routine tasks, like driving to familiar locations or managing budgets at work.
Gingko Biloba (Maidenhair tree), native to China, has been widely used for its potential to improve cognitive function. Gingko Biloba leaves can be prepared as a tea or taken as a supplement.
To prepare a Gingko Biloba tea, steep 1 teaspoon of dried leaves in boiling water for about 10 minutes. Take this tea once or twice daily.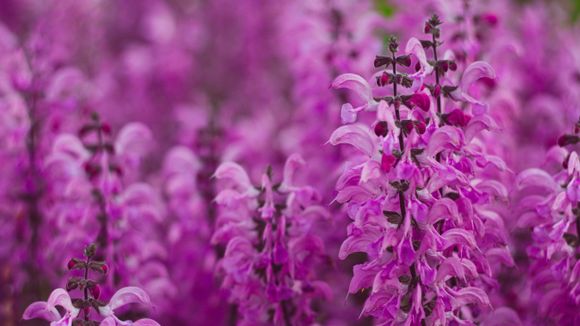 Photo by Sean Foster on Unsplash
3. Confusion with Time or Place
People with Alzheimer's often lose track of dates, seasons, or the passage of time. They may also forget where they are or how they got there.
The herb Salvia officinalis (common sage), native to the Mediterranean region, has been reported to improve cognitive function and may assist in alleviating this symptom. A simple sage tea can be prepared by adding 1 teaspoon of dried sage to boiling water, let it steep for 10 minutes, then strain and drink.
4. Trouble Understanding Visual Images and Spatial Relationships
Vision problems are another sign of Alzheimer's. Some people may experience difficulty reading, judging distance, and determining color or contrast.
While there are no specific herbs known to treat this Alzheimer's symptom directly, maintaining overall eye health is crucial. Bilberry (Vaccinium myrtillus) is often used to support eye health.
To make Bilberry tea, add 2 teaspoons of dried Bilberries to a cup of boiling water, let it steep for 10 minutes, then strain and enjoy.
5. Problems with Words in Speaking or Writing
People with Alzheimer's may have trouble following or joining a conversation. They may stop in the middle of a conversation and have no idea how to continue.
Ashwagandha (Withania somnifera), also known as Indian Ginseng, has been used in traditional medicine to enhance cognitive function. Ashwagandha tea can be made by boiling 1 teaspoon of dried Ashwagandha root in water for 15 minutes.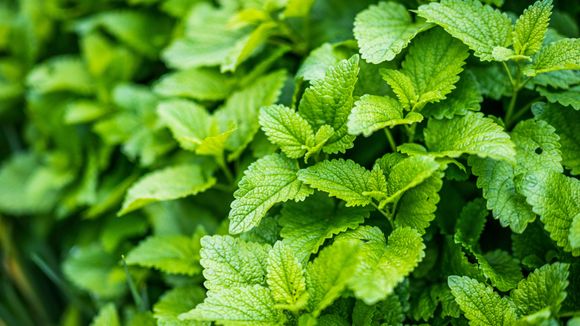 Photo by Victor Serban on Unsplash
6. Misplacing Things and Losing the Ability to Retrace Steps
A person with Alzheimer's disease may put things in unusual places and be unable to retrace their steps to find lost items.
Lemon Balm (Melissa officinalis), native to southern Europe and the Mediterranean, may help improve cognitive function and reduce agitation in people with Alzheimer's. You can make a tea by steeping 1 teaspoon of dried Lemon Balm leaves in boiling water for 10 minutes.
7. Decreased or Poor Judgement
People with Alzheimer's may experience changes in judgement or decision-making.
While not a specific treatment for this symptom, the consumption of Turmeric (Curcuma longa), specifically its active compound curcumin, is associated with overall cognitive health. A simple way to consume turmeric is by adding it to your meals, or you can prepare a warm 'Golden Milk' by mixing 1/2 teaspoon of turmeric powder with a cup of milk and heating it gently.
Interestingly, several of the herbs mentioned above, namely Bacopa Monnieri, Ginkgo Biloba, and Turmeric, have shown potential anticancer properties in various studies. However, more extensive research is required to fully understand and apply their therapeutic potential in this context.
References