Rosacea is a common condition, affecting about 1-20% of the population. However, people often get the wrong diagnosis when they have rosacea, so the true frequency may be much higher.
Rosacea, also called acne rosacea, is a non-contagious inflammation of the skin that affects the face exclusively. The small superficial blood vessels (capillaries) of the skin expand, creating the appearance of constant redness. Yellow pimples may appear on the forehead, cheeks and chin.
Unlike acne, rosacea does not leave scars. The condition first appeared between the ages of 30 and 50. Frequent redness or blushing is usually the first sign. Over time, constant redness (erythema) may develop, as the capillaries enlarge and pustules begin to form. In men, severe rosacea can cause redness and enlargement of the nose.
Symptoms of rosacea may include:
dilated capillaries
constant redness of the nose and cheeks

pimples on the forehead, cheeks and chin

insensitive lumps under the skin

slightly swollen cheeks and nose (hyperplasia)

frequent redness

burning or stinging sensation

rash that is limited to the face area
What home remedies for rosacea treatment there are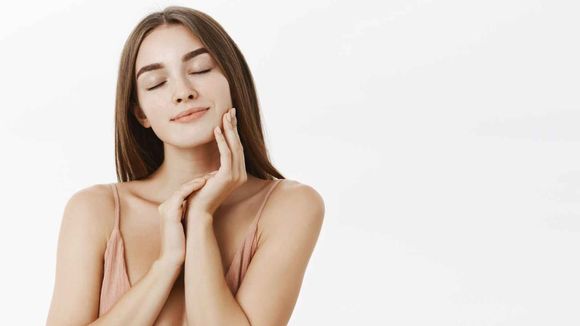 Always consult a doctor about changes in your skin, even if they are minimal or on hidden parts of the body. While rosacea is usually relatively benign, skin changes may indicate a more serious underlying disease that needs medical treatment.
In a diagnosed rosacea, it is usually recommended to administer topical and oral medications, as well as laser therapy to help reduce facial redness and inflammatory lesions.
According to the individual condition and type of rosacea, a medical professional will recommend what exactly the treatment should be. In addition, home remedies can be used to treat rosacea if there are no contraindications.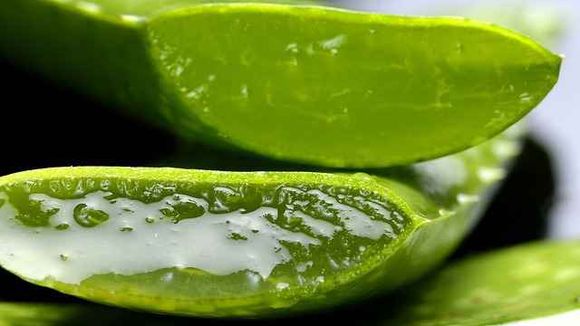 The gel from the inner leaves of the aloe vera plant has a softening and moisturizing effect. It can be successfully applied as a topical remedy to relieve rosacea symptoms. [ref. 1]
Many moisturizers contain aloe. You can use them and follow the directions on the packaging. You may be sensitive or allergic to aloe vera, so take a test before applying it to larger areas of the body. [ref. 2]
Burdock is a root plant that can also be found in the form of a supplement, extract or food. As an edible medicine, burdock root can purify the liver and clear skin diseases such as acne. Burdock extract can also be an effective remedy for rosacea.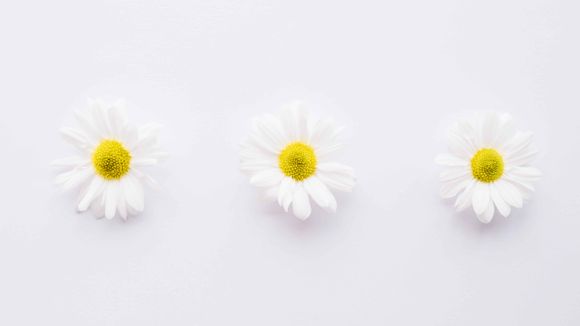 Like aloe vera, chamomile is common in products to hydrate and soften the skin. It is often used topically in herbal treatments for inflamed skin. [ref. 1]
Many studies support the action of chamomile as a successful medicine. Search moisturizing product containing natural chamomile, and use it by following the instructions on the label.
Chamomile essential oil can also be diluted with base oil and applied to the skin. You can also make chamomile tea, wait for it to cool and use it to wash the skin or as a compress.
Black oman
Omani is a plant that produces a compound called allantoin. This compound has the potential to relieve inflammatory skin reactions.
A 2017 study on a product containing allantoin found that it improved symptoms with virtually no side effects. In addition, it reduces redness of the skin. Look for it in products such as creams, lotions or ointments and follow the directions on the label. [ref. 4]
Green tea is very rich in antioxidants and is available as a tea and herbal supplement. Research has shown that it can also be effective in dermatological conditions, including rosacea. [ref. 5]
Antioxidants are useful for inflammation, including skin diseases. In general, applying topical products with green tea is the best method of relieving rosacea, so we recommend this way.
Various essential oils can be used topically to improve rosacea. Of all these, lavender is the best studied and easiest to apply. Simply dilute lavender essential oil into base oil and apply to the skin. [ref. 4]
Niacinamide
Niacinamide is a B vitamin found in foods. It should not be confused with niacin or vitamin B3.
Niacinamide is used in the formulas of creams and lotions for local skin diseases. Niacinamide is especially good for preventing and relieving skin redness that occurs with rosacea. Look for creams containing niacinamide from verified manufacturers and follow the directions for use indicated on the label. [ref. 7]
Turmeric is a known anti-inflammatory herbal remedy. It may be recommended for painful and inflamed symptoms of rosacea. You can also eat the spice or use it in cooking for its many health benefits.