Author: Sylvia Marinova, PhD student in in the "Genomic Stability" lab at BAS
Gin tonic - a favorite drink, which we can safely call one of the symbols of warm summer evenings, filled with broad smiles and high spirits in the presence of good company. And this is only the simplest variation of this refreshing drink - with a little imagination one could add wonderful notes of variety and taste, and at the end of the article you will find a few original ideas for easy cocktails with gin. Until then - let's turn to the curious and less familiar facts about the history and benefits of gin.
Where does gin come from
As a national drink of the British, you might easily think that the gin originated from there. But that's not quite the case. It turns out that the drink has a longer history.
Francisco Sylvius, physician from the Leiden University, is officially thought to be the discoverer of gin. He was first to describe the production of the drink in the 17th century by distilling fermented cereals, namely malt wine, to which "fruit" of juniper was added during the process. It has strong aromatic and healing properties, and the resulting drink he used as a medicine mainly for kidney problems. He called the juniper liqueur - gin (in Latin juniper is Juniperus).
Although his name is traditionally mentioned as the discoverer of gin, there is various evidence to suggest that even previously, high-alcohol distilled juniper beverages were well known as a medicinal product [ref.1]. For example, during the Black Death, the devastating bubonic plague epidemic that spread across Europe in the mid-14th century, there was a belief that distilled juniper drinks helped fight the disease. For this reason, they were very popular.
Still, how does gin as we know it get to the British and to us? Even before Francisco Sylvius was born, the Dutch had produced large quantities of giniver and traded with it. In the 17th century, during the wars, English soldiers in the low lands called the giniver "Dutch courage". They shortened the name of the drink to gin and brought the new taste to their homeland. Then the gin industry flourished and the famous London gin was born.
What about tonic water?
It is also worth mentioning briefly about the history of tonic - after all, it is half of the drink gin tonic, and its origin is also associated with its healing properties.
The tonic is a heartless drink and contains a substance called quinine [ref.2], which is due to its bitter taste. Quinine is an alkaloid, which is found in a large amount in the bark of the quinine tree.
Historically, tonic water was used to prevent and treat malaria. So did the gin tonic drink - when British soldiers were sent to India to colonize it, they had to take a tonic against malaria. To make it tastier, they started mixing it with gin.
Today, there is much less quinine in the tonic, but it continues to be consumed because of its specific flavor.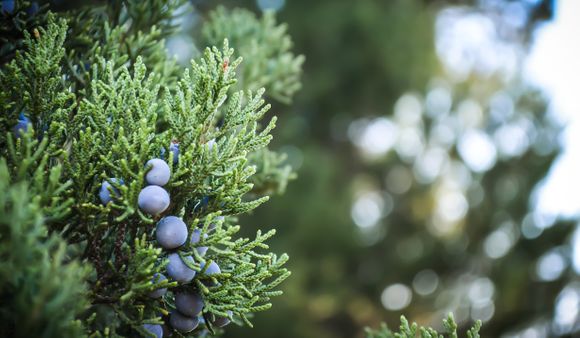 Juniperus Communis is a shrub or non-tall tree, different parts of which are used in traditional medicine. The needles, bearing twigs and "fruits" are used, which botanically represent cones and it is incorrect to call them so. For simplicity, the article refers to them as "fruits".
Many biologically active substances are derived from juniper, which are due to its pharmacological properties, among which apigenin, lutin, quercetin, coumarins, dieterpenoids, etc.
Juniper, as well as some of its close relatives, is used in urinary tract problems. Its leaves contain some antibacterial terpenes. In addition, they also have diuretic properties (increase urination), as well as some other compounds that are found in extracts of the plant.
Besides the "fruit", which can be taken either in the form of syrup or by direct chewing and ingestion in a dose specified by a pharmacist or doctor, juniper essential oil also has well-expressed properties. Its use for rheumatic pains is known when it is applied externally (diluted in base oil) by rubbing.
Read more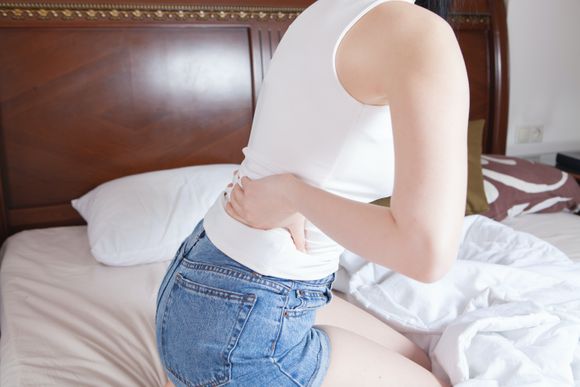 Essential oil is also very popular in the perfume industry. It is also an integral part of many flavoring preparations due to its pleasant aroma and the ability to neutralize unpleasant odors.
Other medicinal properties of juniper
Juniper is also used for: [ref.3]:
digestive problems, bloating and heaviness

viral, fungal and bacterial infections, etc.
Application of juniper in culinary
Juniper is a very popular spice among prominent chefs and connoisseurs. It can be used in several different ways.
Used for smoking meat and fish. Add a few twigs of it to the fire and you will be surprised by the pleasant result.
The "fruits" can be added to the dishes for a sweet and slightly tart taste.
Last but not least, juniper is added to the marinade for large game during its canning.
Ideas for cocktails with gin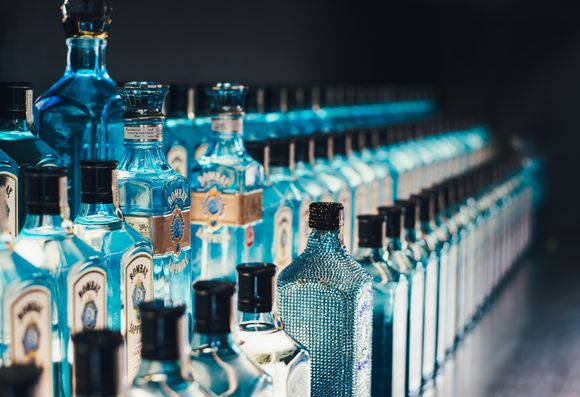 As promised, I will finish the article with a few easy ideas for cocktails containing gin, which could serve as a refreshment during the summer heat, whether you are on the beach, working on the terrace like me on a Sunday evening or at a garden party with close friends. Here they are:
Cocktail Gimlet with elderflower
Great combination if you are in the mood for a sweeter taste. You need:
50 ml gin
20 ml concentrated elderflower juice
30 ml lime juice
The drink is very refreshing, and allows you to also benefit from elderberry syrup. When desired for a less concentrated drink, just add a little tonic or sparkling water
Gin frieze cocktail
For fans of more scholarship tastes. For the cocktail you need:
50 ml gin
25 ml lemon juice
1 tsp caster sugar
100 ml carbonated water
ice
Beat in a shaker all the ingredients without the carbonated water. Add to the end and serve with a slice of lemon.
Cocktail gin with cucumber
Very simple, but also very cooling combination is as follows:
50 ml gin
100 ml tonic
20 ml lime juice
4-5 pieces of thin cucumber strips
I stop there with the recipes, encouraging everyone to experiment boldly. For example, a few sprigs of mint would fit perfectly into all three cocktails above. For beauty, you could also add a few forest fruit, but it's all a matter of choice. The secret is to balance tastes well, no matter what combination you opt for.
And the main thing is not to forget to consume the gin, as well as any other alcohol in moderation. Especially in the summer it is also important to take enough other fluids with alcohol so as not to risk further dehydrating.