Posted by
Yana Nencheva
Which one is best - beauty studio or beauty treatments at home
For some procedures, it is best not to do experiments at home, but to turn to a professional; for others, it is better to do it yourself.
The link is saved to the clipboard
Author: Yana Nencheva, Biochemist, PhD candidate in Biophysics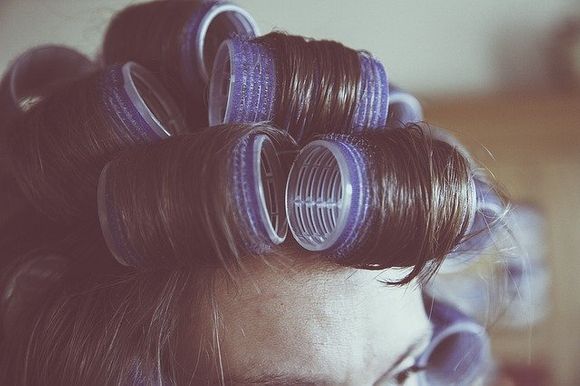 In the last year of isolation, visits to beauty studios have been mostly cancelled, and when they are sometimes allowed to open again, you start to doubt their safety. The dilemma is somewhere between:
Is my health at risk if I visit a beauty studio?
and
Do I risk my beauty if I stick to home beauty treatments?
There is no unambiguous answer, because with some procedures it is best not to do experiments at home, but to turn to a professional. On the other hand, there are situations that we better take care of out hair and skin using home beauty treatments.
Advantages of procedures in beauty studios

Hairdressing and mathematics
Let us not underestimate the work of the hairdresser. What happens while you are in the beauty salon is actually an individual geometric analysis and a haircut in order to change the parameters of the figure. Each strand is lifted at a certain angle relative to the skull, so that after the haircut it falls in the desired way.
In one of the interviews of the mathematical online magazine of the University of Cambrich, it is precisely about this - the relationship between mathematics and hairdressing. In the interview, hair salon owner Nikki Dunbavin says: " Idefinitely use maths more than I everthought I'd have to. To get exactly the right hair color for a client, I need to do it by mixing base colors, which is why I calculate individual ratios. For haircuts, I appreciate centimeters and angles to get the result they want" [ref. 1].
Chemical peeling should be done only by a specialist
Chemical peeling is a classic, proven method, but it is also considered one of the most aggressive approaches to dealing with facial imperfections. It is often associated with pain and fear of burning because it hides its risks. Yes, in extremely rare cases they would be life-threatening and if not performed by a professional, complications occur more often in darker skin types and range from mildirritations to uneven pigmentation and permanent scarring [ref. 3].
In recent years, preparations have been developed to minimize the risk to the skin, and we can be misled that the procedure is also easy to apply at home. Not. In order for the "healing injury" to be controlled, a number of steps in the analysis of the skin and the conduct of the procedure itself must be strictly observed. For this - chemical peeling is not something with which we can compromise and make at home with a preparation bought even from the pharmacy. Here we necessarily need the analysis and control of a dermatologist.
Main drawback - harmful chemicals in beauty studios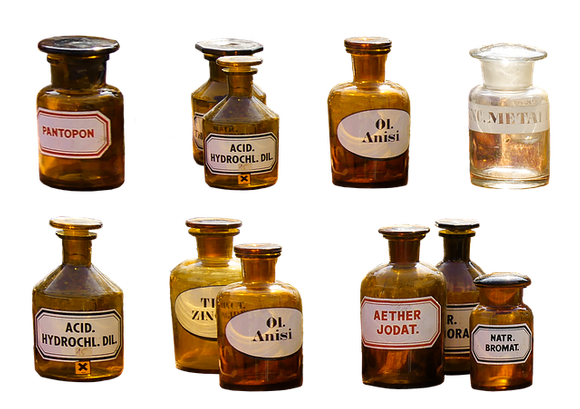 Let's not put under one denominator all beauty salons, but since the most common are places for manicures and hair salons, we will discuss them. They are exposed to harmful chemicals that are highly irritating and can lead to allergic reactions.
A 2011 study looked at the risks posed by the hairdressing profession. Allergens are kept with low concentration, but on the other end it is constant and the variety of allergens grows. The most common allergens are: persulfates, destroying melanin in the hair, necessary to achieve a lighter color, as well as naraphenylenediamine and latex. Some of the symptoms may occur already during training in a hairdresser's school. It is interesting to note that there are people who are more susceptible to the appearance of a professional allergy of this kind, some develop professional asthma and rhinitis. Science has been triggered in the development of effective prevention methods [ref. 5].
Advantages of home beauty treatments

Natural face and hair masks
If you do not have a skin problem that requires special dermatological procedures, there is nothing wrong with making homemade face masks. One of the advantages in this case is the very convenience of being able to do at any time at home. On the Internet there are a variety of recipes for masks that can be experimented with, but I would recommend lighter masks for the purpose of skin maintenance. It is nice to observe the seasonal features, of course. For example, in the dry season, masks are nice to be more hydrating for both skin and hair. Natural hydrating masks for summer would contain yogurt, avocado and others [ref. 6].
Read more: How to take care of your hair and skin in summer
Manicure at home
Above, we looked at the problem of chemicals in beauty salons and their harm. Very often, not only the nail polish remover, but also the nail polish itself contain formaldehyde ( formaldehyde), formalin, which is known for being a carcinogen. Unfortunately, especially the manicurists themselves, there is often no ventilation provided. In many cases, this is accompanied by irritation of the eyes and nasal cavity. Yes, it's a good advantage to keep your manicure at home, and best in a ventilated place (terrace or window) [ref. 7].
Read more: 8+1 steps in choosing quality cosmetics
How to dye your hair at home - disadvantages of home beauty treatment
As we mentioned from the beginning - let's not underestimate the hairdresser. Besides applying mathematical knowledge during the haircut and drawing the paint mixture, this person also has experience. It matters not only if you need another pair of hands to paint the back of the back of the head. Experience with certain brands and how they affect the type of hair is important. Naturally, no one will stop you from painting at home, but if you have no experience and have the opportunity, do it with a specialist.
The truth: we want to escape from stress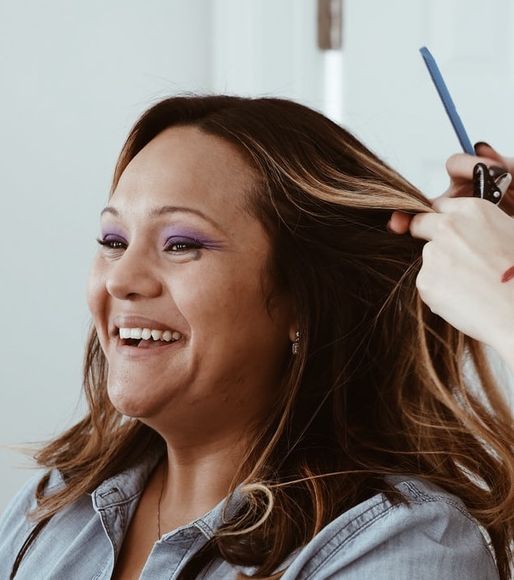 Let's face it: one of the reasons we need beauty treatments is not because we actually need them. Our need is to reduce stress, slow down, both work and homework.
Fortunately, in recent years there has been more and more talk about stress in the workplace and how it affects us not only mentally, but also physically. There are different approaches to dealing with it, such as relaxation techniques, searching for the internal problem, reassessing negative thoughts and more [ref. 8]. Butthe truth is, sometimes we just need to go to the beauty salon, change our hair, manicure and get a little pampered.
Read more: What is collagen and how to keep it
References:
Etiology, determinants, diagnostics and prophylaxis of occupational allergic respiratory diseases in hairdressers

How to take care of hair and skin in the summer, sanat.io

8+1 steps in the selection of quality cosmetics, sanat.io
The author:
👩 🔬 Yana Nencheva is a molecular biologist, Master of Biochemistry and Master of Optometry, PhD candidate in Biophysics. She has been an active organizer of a number of events since 2015, including "PhD tea" and "Eye Health Seminar", which aim to promote science in the public space. She has been the manager and co-founder of the Center for Career Guidance in Natural Sciences ScienceUp since 2019.