Origin and essence of lavender
Lavandula is a genus of 47 known species of flowering plants of the mint family, Lamiaceae. It originates from the Old World and is found in Cape Verde and the Canary Islands and from Europe through North and East Africa, the Mediterranean, Southwest Asia to India. In ancient times, lavender was used as a sacred herb. In addition, it is often used to refresh and give a light scent to various personal items, such as clothes and hair.
Today, lavender (Lavandula angustifolia) is much more than an aromatic plant. As it turns out, this herb is also often used for medical and therapeutic benefits. Various studies have shown the effectiveness of lavender in anxiety, insomnia, nervousness and depression. It is also used for various digestive complaints, including flatulence (bloating from gas in the intestinal or peritoneal cavity), loss of appetite, vomiting, nausea, gas in the intestine (flatulence) and upset stomach. [ref. 1]
Lavender essential oil has applications for anxiety disorders, depression, acute inflammatory reaction and other health disorders. [ref. 2]
Next, we will give a more detailed overview of the potential health benefits of using lavender in various forms.
Therapeutic Benefits of Lavender
Extracts and essential oil of Lavandula angustifolia have different pharmacological effects described in the literature, such as anticonvulsant, anxiolytic, antioxidant, anticholinesterase, antimicrobial and antifungal action. In addition, various ingredients in the oil also have valuable pharmacological properties, such as anti-inflammatory, antioxidant and antimicrobial components.
Lavender to improve sleep
Insomnia is an unpleasant problem that can befall anyone. The reasons can be a variety - stress, alcohol, disturbed hormonal balance, anxiety and much more. In addition to traditional remedies such as melatonin, mint, hawthorn and valerian, passionflower, lemon balm and others, lavender can also be tried.
A 2017 study with 60 participants found that lavender essential oil was an effective means of improving the sleep quality of ICU patients who had difficulty sleeping. [ref. 3]
The anxiolytic effect (soothing) of lavender was better than placebo in 221 patients suffering from an anxiety disorder in another study. In addition, lavender improves anxiety-related symptoms such as anxiety, disturbed sleep, and somatic complaints, and favorably affects overall well-being and quality of life. [ref. 4]
Various essential oils also have dermatological application, including lavender. In fact, if you have acne, eczema or skin inflammation, applying lavender oil to affected areas may play a role in treating blemishes and relieving inflammation, according to a 2017 scientific publication, but more rigorous clinical trials are needed. [Ref. 5] Applying essential oil directly to the skin can cause irritation, so it's best to dilute it with water or base oil beforehand.
The antioxidant activity of lavender may also contribute to wound healing. A review of 20 studies found that lavender oil increased the rate of wound healing, promoted collagen growth, and enhanced the skin tissue remodeling process. [ref. 6]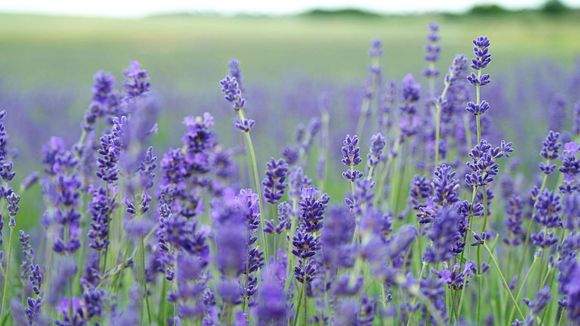 Some people rely on over-the-counter painkillers when dealing with acute or chronic pain. And depending on the severity of the pain, you can seek help from a doctor to find the cause and seek relief remedies.
And before you move on to the traditional way to relieve pain, try aromatherapy with 2 percent lavender essential oil diluted in water. A small 2014 study found that lavender is an effective remedy for postoperative pain. It can also act as a painkiller because the oil contains linalyl acetate and linalool, the anti-inflammatory components found in many essential oils. [ref. 7]
Another 2021 study found that lavender oil picked early in the flowering period of the plant acts as a potent inhibitor of several types of inflammation-causing molecules.
Lavender to reduce blood pressure
Chronic high blood pressure puts additional stress on the heart, increasing the risk of health complications such as stroke and heart attack. But a small 2017 study found that when 40 people inhaled diluted lavender essential oil after heart surgery, a decrease in blood pressure and heart rate was reported. It is assumed that the oil has a positive effect on their vital signs, but it is necessary to study this effect in more detail.
Lavender to reduce menopausal symptoms
Hot flashes are a common symptom of menopause that affects many women. It causes a sudden feeling of heat on the body and can cause sweating and redness. But lavender aromatherapy for 20 minutes twice a day can help reduce these menopausal symptoms and improve quality of life, according to a 2016 study [ref. 8].
How to use lavender in different forms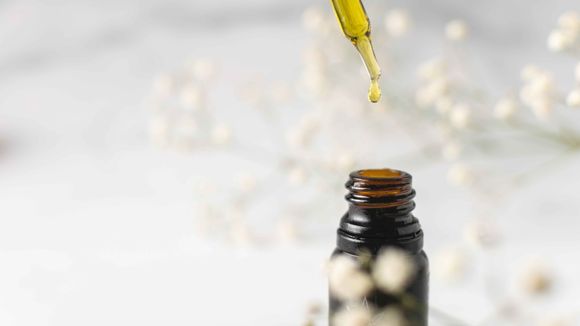 Lavender is a multifunctional plant. You can use lavender in many ways to promote good health and well-being, as well as for these health problems in the form of: