Healthy foods high in iron
Mussels
Mussels are delicious and nutritious. In general, all shellfish are high in iron, but oysters and mussels are particularly good sources.
For example, a portion of mussels of 100 grams may contain up to 3 mg. 17% of the recommended daily dose. However, the iron content in mussels is highly variable and some species may contain much lower amounts.
Also, iron in crustaceans is heme-iron, which your body digests more easily than non-heme iron, which is found in plants. [ref. 1]
Spinach provides many health benefits at the cost of very few calories. About 100 grams of raw spinach contain 2.7 mg. 15% of the recommended daily dose. Although spinach is a source of non-heme iron that is not optimally digested, it is rich in vitamin C. This is important since vitamin C significantly increases iron absorption. [ [ref. 2] ]
Spinach is also rich in antioxidants called carotenoids, which can reduce your risk of cancer, reduce inflammation and protect your eyes from damage.
Liver and other organs
Organ meats are extremely nutritious, despite their not so beautiful name. Usually these are the liver, kidneys, brain and heart - all of which are high in iron. For example, a portion of beef liver of 100 grams contains 6.5 mg. iron.
Organ meats are also high in protein and are rich in B vitamins, honey and selenium. The liver is particularly rich in vitamin A, providing an impressive 1049% of DV per serving of 10 g. They also contain choline, an important nutrient for brain and liver health that many people do not receive in sufficient quantities. [ [ref. 3] ]
Legumes
Legumes are rich in nutrients, including folate, magnesium and potassium. Some of the most common species of legumes are beans, lentils, chickpeas, peas and soybeans.
They are a great source of iron, especially for vegetarians. One glass of about 200 g of boiled lentils contains 6.6 mg. which is 37% of the recommended daily dose.
Black beans, dark red beans and white beans also fall into this category of beneficial foods. In fact, half a cup about 80-90 g of boiled black beans provides about 1.8 grams of iron, or 10% of the recommended daily dose. [ [ref. 4]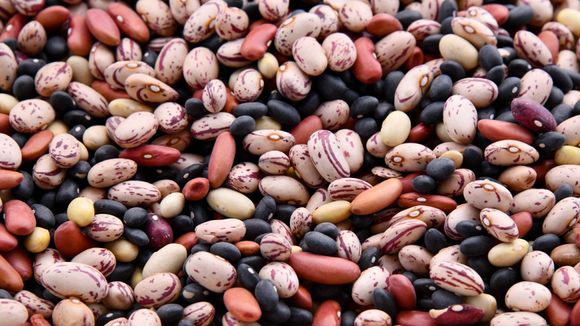 Red meat
Red meat is probably the single most readily available source of heme-iron, potentially making it an important food for people who are prone to anemia.
One serving of minced beef of 100 grams contains 2.7 mg. 15% of the recommended daily dose. The meat is also rich in protein, zinc, selenium and several B vitamins. [Ref. 5]
Pumpkin seeds
Pumpkin seeds are a delicious and nutritious breakfast option. One serving of pumpkin seeds of 25-30 grams contains 2.5 mg. 14% of the daily recommended dose.
In addition, pumpkin seeds are a good source of vitamin K, zinc and manganese. They are also among the best sources of magnesium, which is deficient in many people. [Ref. 6]