What we shouldknow about lemon balm
Melissa officinalis is a lemon-scented herb that comes from the same family as mint (Mentha). The herb is found in Europe, North Africa and West Asia, but is grown all over the world. [ref. 1] Melissa officinalis L. contains a large number of compounds, such as flavonoids (quercetin, ramnocitrine, luteolin), polyphenol compounds (rosemary acid, caffeic acid and protocatechuic acid), monoterpene aldehyde, monoterpene glycosides, triterpenes (ursolic and oleanolic acids), sesquiterpens and essential oils.
Lemon balm is traditionally used to improve mood and cognitive function, but the potential benefits extend to antiviral and antioxidant activity; antifungal effect and others that we will explore in the next paragraph.
May help relieve stress
Lemon Balm is said to soothe stress symptoms, helps to relax and boosts mood. There are a small number of studies in which it is reported that taking Lemon Balm relieves negative effects on mood from psychological stress, helps to relax and normalize the condition. [Ref. 1] More research is needed to explore these findings thoroughly.
May help the body's antioxidant defences
Lemon Balm extract has the ability to remove both synthetic and natural free radicals. This is of great importance as it shows that the extract may have the potential to prevent oxidative damage in vivo by preventing free radical-mediated oxidative stress.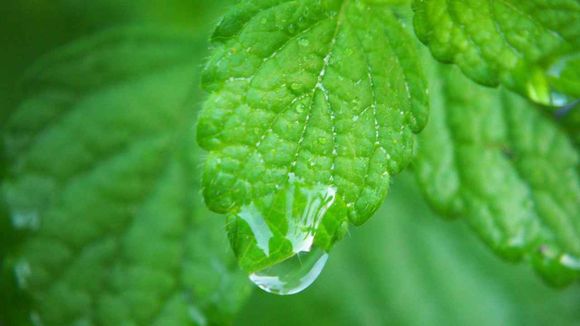 May help reduce anxiety
Lemon balm can also be used to reduce symptoms of anxiety, such as nervousness. A study published in 2014 looked at the mood and cognitive effects of lemon balm-containing foods. The supplement is mixed in drink and in yogurt along with natural or artificial sweeteners. Participants in both groups reported positive effects on various aspects of mood, including decreased levels of anxiety. [ref. 3]
Although these results sound promising, more research is needed to really determine the efficacy of lemon balm to address anxiety.
May support cognitive function
The same 2014 study, "Anti-Stress Effects of Lemon Balm-Containing Foods," looked at the effects of lemon balm-containing foods on improving cognitive function. Participants were asked to perform cognitive tasks including memory evaluation, mathematics and concentration. The results of these computerized tasks suggested that participants who took Lemon Balm performed better than those who did not.
Although these participants experienced increased levels of alertness and performance, it is still possible that fatigue may occur over time. Further research is also needed in this aspect.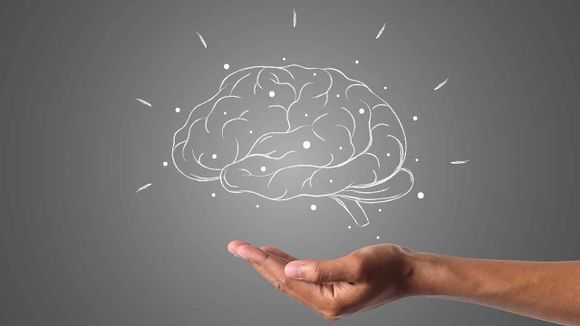 May Help Relieve Insomnia and Other Sleep Disorders
Combining Lemon Balm with Valerian can help alleviate anxiety and sleep disorders such as insomnia. Researchers in a 2006 study found that children who took a combined dose had a 70 to 80 percent improvement in symptoms.
Both researchers and parents consider lemon balm to be a good or very good treatment. However, one study is not enough to make general conclusions.
Another scientific publication, "Pilot Trial of Melissa officinalis L. leaf extract in the treatment of volunteers suffering from mild-to-moderate anxiety disorders and sleep disturbances" looked at the impact of uterine disorders on volunteers suffering from mild to moderate anxiety disorders and sleep disorders. [ [ref. 4] ] The results in almost 95% of subjects (19/20) who responded to treatment were:
70% (14/20) achieved complete remission for anxiety;

85% (17/20) for insomnia;

70% (14/20) for both.
This study demonstrates for the first time that regular administration of Melissa officinalis L. alleviates stress-related effects. It is extremely important that further studies include a placebo and examine physiological markers of stress.
May help treat herpes
Lemon Balm can be applied topically at the first signs of herpes. Participants in various studies applied either Lemon Balm or placebo cream to the affected area several times a day. The researchers found that participants who used lemon balm cream had fewer symptoms and were treated faster than those who did not. Further studies are needed to clarify these actions.
If you experience frequent abdominal pain and discomfort, lemon balm can have a positive effect on digestion. A small study from 2010 evaluated the effects of a cold lemon balm-containing dessert on functional dyspepsia. Participants consumed sorbet, with or without the herb, after eating. Although both types of desserts reduce symptoms and their intensity, the lemon balm-containing dessert enhances this effect. More research is needed to clarify the beneficial effect on digestion. [ref. 5]
May help prevent nausea
Given its potential impact on the digestive system, lemon balm can also help relieve feelings of nausea.
A 2005 scientific review evaluating the results of several studies on Lemon Balm found that the herb was useful in treating gastrointestinal symptoms. [ref. 6]
Many of the studies looked at lemon balm used alongside other herbs. Further research is needed to determine the efficacy of Lemon Balm when used alone.
May help reduce menstrual cramps
There is also research that suggests that Lemon Balm can be used to relieve menstrual cramps and premenstrual syndrome (PMS).
A 2015 study examined the effect of lemon balm on reducing the intensity of cramps in 100 high school girls. The girls took either lemon balm essence or placebo for three consecutive menstrual cycles. The intensity of PMS symptoms was analysed before and one, two and three months after the trial. The group taking Lemon Balm reported a significant reduction in symptoms. [ [ref. 7] ]
Lemon balm can also be useful in the treatment of headaches, especially if it occurs as a result of stress. Its relaxing properties can help you relax, relieve tension and stress. In addition, taking the herb can help relax tight blood vessels, which can contribute to headaches.