Why use powder to clean your teeth?
Tooth powder is a mixture of different types of powders designed to clean teeth and refresh breath in order to maintain good oral hygiene and prevent dental disease.
Tooth powder is not literally dehydrated toothpaste. As a tool that has been known for a long time - for the first time, powder was used to clean teeth from the ancient Greeks and Romans, who mixed charcoal or ash with ground bones, hooves and oyster shells to create sandy dust. The Chinese and English are also developing their own formulas, updating the "formula" with spices, herbs, vegetable oils and honey.
Fortunately, we now have much tastier powders that clean teeth and gums. Almost all modern tooth powders use baking soda or calcium carbonate as the main ingredient with additives to improve the cleansing power of the toothpaste or add flavor. [ [ref. 1] ]
The active ingredients of powder for cleaning teeth
In commercial formulas of powders for cleaning teeth, substances such as fluoride, sweeteners, flavors and detergent sodium lauryl sulfate are usually added. Often, smaller producer companies try to keep their ingredients more natural by using a combination of calcium carbonate or baking soda, salt, clay and essential oils. Some formulas may also contain activated charcoal as a natural bleaching agent that has proven itself over time. [ [ref. 2] ]
What is more effective: powder for cleaning teeth or toothpaste?
Tooth powders may seem like something very unconventional, strange and even deceptive. However, studies have shown that when used correctly, tooth powders work just as well to maintain oral health as toothpaste. A recent study even suggested that tooth powders are more effective at controlling plaque and gingivitis than toothpaste. [ [ref. 3]
Whether you stop at toothpaste or a powder depends on your personal preferences, it is important to use both correctly, as well as brush your teeth in the right way - with movements in the direction up and down, not sideways on the teeth.
The benefits of activated charcoal
Using activated charcoal powder in the same way that you would use any other mixture of tooth powder is rather controversial. Activated charcoal is used by many manufacturers to make a variety of products, including whitening toothpastes, tooth powder and others.
However, since it is black in color, you may need to thoroughly brush your teeth with more pressure. However, this can damage the enamel of the teeth and make them more sensitive, irritating the gums.
There is also a tendency for charcoal to stain dental fillings, implants, veneers and others. It may be safest to stick to formulas that contain baking soda or calcium carbonate as the main ingredients if you prefer natural and working solutions.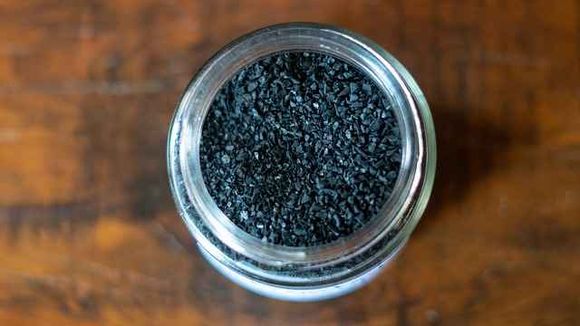 How to make a homemade powder formula for cleaning your teeth
Preparing your own toothpaste is quite easy. Some ingredients such as baking soda can be found on the shelves of the nearest grocery store, while for others you can visit either a specialty health food store or shop online.
You can mix and combine these ingredients for your homemade powder cleaning formula:
Calcium powder: cleans and whitens teeth, provides additional calcium.
Bentonit clay: binds particles and contains minerals that can remineralize teeth.

Sea salt: helps soothe irritated gums, contains minerals.

Ground cloves (or cinnamon): have natural antibacterial properties, add an interesting taste.
Mint (or other essential oils): has antiseptic and painkiller properties, soothes inflamed gums, gives taste. Do not use in allergy to the plant!
Xylithol: gives sweetness as it is a natural sweetener.