What is curcumin
Like many spices, turmeric (Curcuma longa) has a long history of use in traditional medicine. Its main ingredient is curcumin, which is a natural antioxidant with anti-inflammatory benefits as well as potential benefits associated with slowing down the aging process and preventing Alzheimer's disease. Ayurvedic medicine - a traditional Indian treatment system, recommends turmeric for various health conditions that proceed with chronic pain and inflammation because of the strong anti-inflammatory properties of curcumin and other active compounds in turmeric.
With regard to inflammatory conditions, natural compounds such as curcumin have shown a beneficial effect on the progression of inflammatory diseases due to their numerous mechanisms of action: antiviral, anti-inflammatory, anticoagulant, antiplatelet and cytoprotective. These and many other effects of curcumin make it a promising tool in the adjuvant treatment of COVID-19.
The antiviral effects of curcumin have been widely studied - it prevents the binding of influenza A virus, dengue virus, Zika virus and human norovirus (HuNoV) to host cells. In addition, curcumin inhibits the replication of the viral genome and transcription of the respiratory syncythial virus (RSV) and Japanese encephalitis virus (JEV), interferes with the translation and assembly of Epstein-Barr virus (EBV), human cytimegalovirus (HCMV) and human immunodeficiency virus (HIV).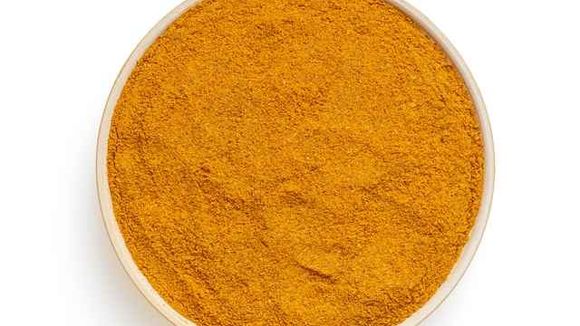 The potential of curcumin as a medicinal agent for COVID-19
A team of scientists found in in vitro analyses the antiviral action of curcumin against the SARS-CoV virus in Vero-E6 cells, and this natural polyphenol can inhibit viral replication at concentrations of 3-10 μM. [ref. 1] Based on such data on antiviral activity, researchers using in silico prediction models evaluated the potential of curcumin against SARS-CoV-2 binding proteins and its cell receptors. The results showed that curcumin has a high affinity for interaction with S glycoprotein by establishing six hydrogen bonds and realizes higher scores than control compounds such as nafamostat and hydroxychloroquine. In addition, curcumin shows an affinity for ACE2. In addition, curcumin interacts with the active part of the protein, in addition to the formation of two hydrogen bonds. Similarly, curcumin demonstrates a better affinity for ACE2 than control compounds.
Another interesting result in this study is related to the main protease (Mpro) of SARS-CoV-2, which is mandatory in maturation and viral replication and is a promising target in the treatment of SARS-CoV-2. Among the compounds tested, including chloroquine, entecavir, hydroxychloroquine and remdesivir, curcumin surprisingly formed the most stable complex with SARS-CoV-2 Mpro, and the affinity result was comparable to that of the N3 control.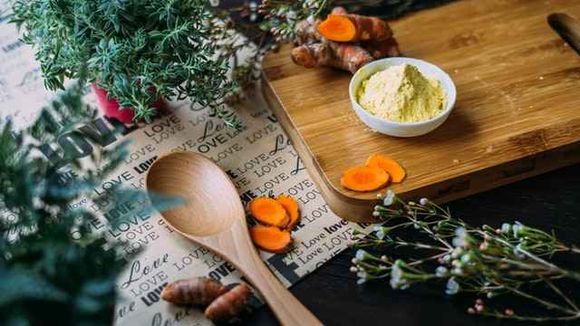 The researchers also found that curcumin in low doses inhibits the mTORC1-Raptor interaction, leading to inhibition of the mTORC1 complex. Curcumin also promotes interruption of mTORC2-Rictor interaction at higher doses, thereby inhibiting mTORC2. the mTOR route is a central regulator of mammalian metabolism and physiology, including humans. The signaling path of mTOR, which is often activated in tumors, not only regulates gene transcription and protein synthesis to regulate cell proliferation and differentiation of immune cells, but also plays an important role in tumor metabolism [ref. 2]
Another team of researchers looked at oral intake of curcumin in combination with piperine as adjuvant therapy for the treatment of COVID-19 in a randomized clinical trial. Patients with COVID-19 with mild, moderate and severe symptoms who received curcumin/piperine treatment showed early symptomatic recovery, less deterioration, fewer signs of serious pathology, better ability to maintain oxygen saturation above 94% with free breathing, better clinical outcomes compared to patients in the control group (who received only probiotics twice a day). The results were collected in a double-blind, randomized, controlled study conducted in two groups of 70 people each, a total of 140 people. [ref. 3]