What is camphor?
Camphor (Cinnamomum camphora) is a terpene (organic compound) commonly used in creams, ointments, and lotions. Camphor oil is an oil extracted from the wood of camphor wood and treated by steam distillation. It can be used topically most often to relieve pain, irritation and itching. Camphor is also used to relieve congestion in the chest and inflammatory conditions.
It has a strong smell and taste and is easily absorbed through the skin. Camphor is currently made from turpentine, but it is still safe to use as long as you use it correctly. There is a potential for side effects, especially if you use it in high doses. It is important to never take camphor internally or apply it to damaged skin as it can be toxic.
Biological activity of camphor essential oil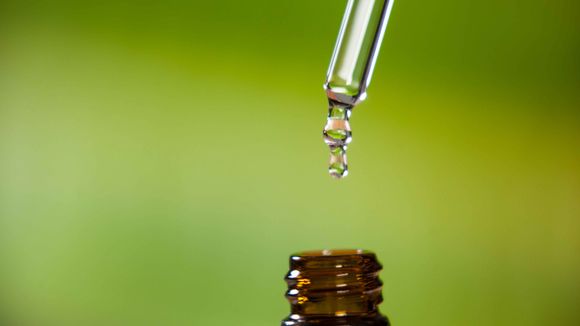 In this paragraph we will consider the numerous biological activities of C. camphora, in particular the essential oil.
Potential uses of camphor
There are many potential benefits associated with camphor, with some being investigated and more data on effectiveness and usefulness needed for others. In general, camphor has a wide variety of topical applications due to its antibacterial, antifungal, and anti-inflammatory properties. It can be used to treat skin conditions, improve respiratory function and relieve pain.
Camphor for the treatment of respiratory problems
Camphor can have decongestive properties (to unclog the nose) and reduce inflammation in the lungs and throat. It can act on the nerves and reduce coughing, causing it to be depressing. It may be effective against several respiratory disorders. However, for symptoms, you should visit a doctor and do appropriate tests before taking camphor for respiratory problems.
Camphor to improve skin condition
Camphor is used topically on the skin to relieve itching. Camphor leaves can be used in the treatment of conditions characterized by allergic inflammation of the skin, such as Atopic Dermatitis. It has an anti-inflammatory effect and may help reduce serum immunoglobulin level E. [ref. 4]
A 2015 animal study found that camphor was effective in treating wounds and wrinkles caused by ultraviolet light, making it a potential ingredient in anti-aging cosmetics. This may be due to its ability to increase the production of elastin and collagen. [ref. 5]
Of course, you should consult a dermatologist for proper diagnosis and treatment at the first skin changes you notice.
Osteoarthritis occurs due to wear and tear of protective cartilage, which softens the ends of bones. Camphor can be used with glucosamine sulfate and chondroitin sulfate to reduce pain associated with osteoarthritis, usually as a lotion or spread. When applied topically, it can help relieve joint pain associated with arthritis. However, there are no large enough studies to confirm this effect of camphor on humans. Therefore, you should follow the precautions and instructions given by a doctor before using camphor. 6
One study found that both systolic and diastolic blood pressure increased when using a mixture of camphor and hawthorn extract (corodin). Corodin can be a safe and effective remedy for hypotension (low blood pressure). However, the ideal dose and duration of treatment are not defined. Therefore, the dosage and form of camphor, safe for humans, should be taken under the supervision of a doctor.
Camphor in Ayurveda
In Ayurveda, C. camphora is used to treat bronchitis, colds, diarrhea, dysentery, edema, flu and heart problems. [ref. 6]
Risks and precautions when using camphor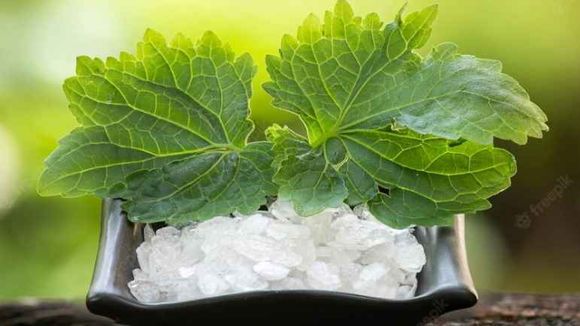 Camphor is usually safe for adults when used correctly. Lotions or creams containing small amounts of camphor can be applied to the skin. Never use undiluted camphor or products containing more than 11% camphor. Always do a skin test before using camphor on your skin. Apply a small amount of camphor product to the inner part of the forearm and wait 24 hours to see if any reaction occurs.
It is also extremely important to know that camphor should never be taken internally, as it can cause serious side effects and even fatality. Signs of camphor poisoning appear within 5 to 90 minutes after ingestion. Symptoms include burning in the mouth and throat, nausea and vomiting.
Contraindications to the use of camphor
The following cases should be known in which the use of camphor is not recommended:
Pregnancy: Ingestion of camphor can lead to abortion, as it has the ability to cross the placental barrier.

Lactation: There is not enough information to know whether camphor can be used during breast-feeding, therefore its use is not recommended then;