Healthy foods high in iron
Quinoa
Quinoa is a popular cereal known more precisely as pseudo cereal. One cup (185 grams) of boiled quinoa provides 2.8 mg. 16% of DV ( [ref. 1] ). In addition, quinoa does not contain gluten, which makes it a good choice for people with celiac disease or other forms of gluten intolerance.
Quinoa is also higher in protein than many other cereals, as well as rich in folate, magnesium, copper, manganese and many other nutrients.
In addition, quinoa has greater antioxidant activity than many other cereals. Antioxidants help protect your cells from damage from free radicals, which are formed during metabolism and in response to stress.
Turkey meat
Turkey meat is healthy and tasty, as well as nutritious. A portion of 100 grams of dark turkey meat has 1.4 mg. 8% of DV (daily reference intake). By comparison, the same amount of white turkey meat contains only 0.7 mg.
Dark turkey meat also contains an impressive 28 grams of protein per serving and several B vitamins and minerals, including 32% of DV for zinc and 57% of DV for selenium.
Consuming foods high in protein such as turkey meat can help with weight loss as the protein makes you feel better and increases the rate of your metabolism after eating. ( [ref. 2] )
Broccoli
Broccoli is incredibly nutritious. One cup or about 150 grams of a portion of boiled broccoli contains 1 mg. 6% of DV. In addition, one serving of broccoli also contains 112% of DV for vitamin C, which helps your body better absorb iron. ( [ref. 3] ) The same portion size of broccoli is high in folate and provides 5 grams of fiber, as well as a little vitamin K.
Broccoli is a member of the family of cruciferous vegetables (Brassicaceae), which also includes cauliflower, Brussels sprouts, curly cabbage and ordinary cabbage. Cruciferous vegetables contain indole, sulforaphane and glucosinolates, which are plant compounds believed to have anticancer properties. ( [ref. 4] )
As the study "Information studies on brassica vegetables and cancer risk", although the measured effects may have been distorted by different types of bias, concluded that high consumption of cabbage vegetables is associated with a reduced risk of cancer. This link seems most consistent for lung, stomach, colon and rectal cancers and at least consistent for prostate, endometrial and ovarian cancer. ( [ref. 5] )
Tofu
Tofu is a soybean-based food that is popular with vegetarians and in some Asian countries. Half a cup (120 grams) serving provides 3.4 mg. 19% of DV. Tofu is also a good source of thiamine and several minerals, including calcium, magnesium and selenium. In addition, it provides 22 grams of protein per serving and isoflavons. ( [ref. 6] )
Dark chocolate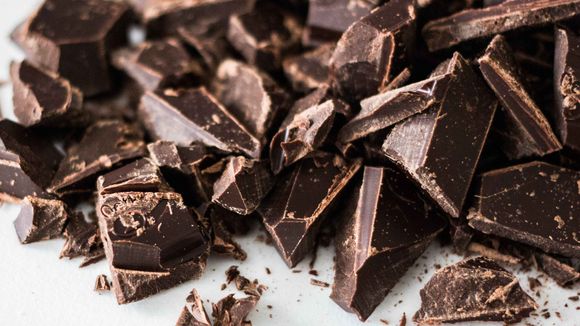 Dark chocolate is incredibly tasty, beloved of small and large as dessert. A serving of about 25 grams contains 3.4 mg. 19% of DV.
This small portion also contains 56% and 15% of DV for copper and magnesium. In addition, chocolate contains prebiotic fibers that nourish the balance of intestinal microbes.
According to one study, cocoa powder and dark chocolate have greater antioxidant activity than powders and juices made from kai fruit and blueberries. ( [ref. 7] ) Studies have also shown that chocolate has a beneficial effect on cholesterol and can reduce the risk of heart attacks and strokes.
Fish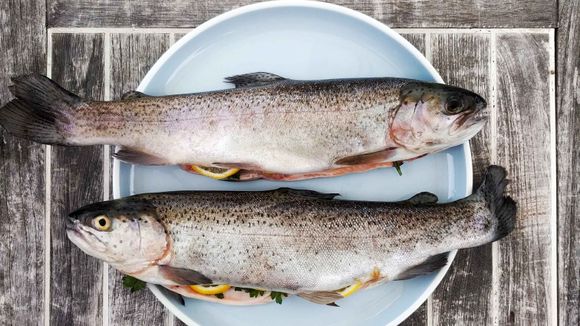 Fish is an extremely nutritious food, and some varieties such as tuna are particularly rich in iron. In fact, one serving of canned tuna of 85 grams contains about 1.4 mg. approximately 8% of DV. Fish is also rich in omega-3 fatty acids, which are a type of healthy anti-inflammatory fat associated with a number of benefits for the heart, brain and health in general.