Polycystic ovary syndrome ( PCOS) is a hormonal imbalance in which the ovaries (the organs that produce and release eggs) are affected, creating an excess of male hormones. If you have PCOS, your ovaries produce abnormally high levels of hormones called androgens. This leads to an imbalance of reproductive hormones and disrupts the entire hormonal background in the body, leading to other health problems and disorders.
As a result, women with polycystic ovary syndrome often have an irregular menstrual cycle, miss monthly menstruation or have unpredictable ovulation. Small cysts can develop on the ovaries (fluid-filled bags) due to lack of ovulation (anovulation). However, although the name of the condition is 'achievable', you do not necessarily have cysts on your ovaries to develop PCOS. The condition can develop without them.
Some of the most important facts regarding polycystic ovary syndrome (PCOS) that you need to know are:
Some women face symptoms around their first cycle. Others found they had ovarian cancer after gaining a lot of extra weight or having difficulty conceiving. Imbalance in the menstrual cycle can also be a signal that a woman suffers from PCOS.
The most common symptoms of this disease are:
According to a study conducted by Iranian and German scientists, published on June 3, 2019 [ [ref. 9] ], supplements from herbal mixtures, in combination with clomiphene citrate (CC), have a beneficial effect on serum antioxidant levels, as well as on glycaemic biomarkers in polycystic ovary syndrome, causing infertility, regulation of menstruation and successful conception.
The herbs studied are:
Next, we will take a brief overview of the main health-friendly properties of each of these herbs.
Beneficial properties of herbs in PCOS and other health conditions
Mentha spicata (mint) of the Lamiaceae family, a widespread plant in the temperate belt has anti-inflammatory, antidiabetic and anticancer effect [ [ref. 14] . Some studies confirm that mint contains various volatile compounds such as p-cimen, isopiperitone, mentone and β-linalool and various phenolic phytocompositions, which are not only considered an antioxidant source, but also reduce glucose levels and oxidative stress.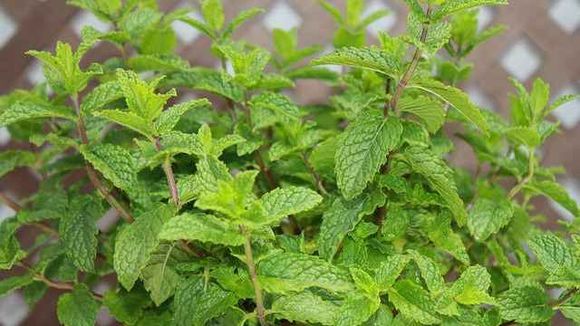 Ginger (Zingiber officinale)
The main components of Zingiber officinale Roscoe - a representative of the Zingiberaceae family, are zingiberene, campen and p-cinaol, which show antioxidant, anticancer, anti-clotting and anti-inflammatory properties. In addition, ginger significantly reduces serum fasting blood sugar levels and insulin levels, contributes to blood pressure control and supports intestinal health. In vitro and in vivo studies confirm that ginger increases levels of SOD (superoxide dismutase), CAT (catalase) and GPX (glutathione peroxidase), as well as increases the antioxidant capacity in the blood. [ [ref. 15] ]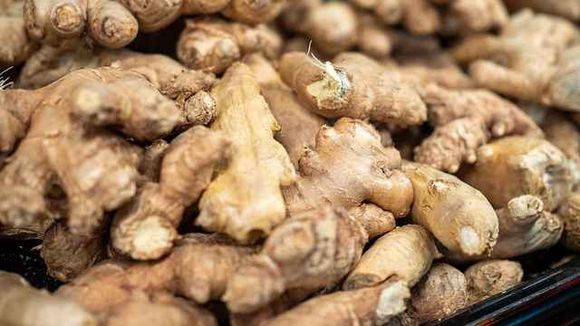 Cinnamomum zeylanicum nees (Cinnamon) from the Lauraceae family is known for its antioxidant and anti-inflammatory properties [ [ref. 16] ]. Cinnamon extract can be used as an antioxidant due to its phenolic content, especially cynamaldehyde, which improves the level of superoxide dismutase, catalase and glutathione peroxidase, and reduces the concentration of MDA (malonal dialdehyde), as well as increases the possibility of becoming pregnant. In addition, it significantly reduces insulin and blood sugar, which is obviously key in women with polycystic ovary syndrome.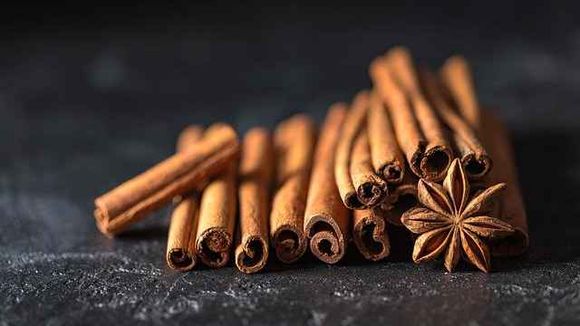 Sweet Orange (Citrus sinensis)
Citrus Sinensis (L.) Osbeck of the Rutaceae family contains mainly hesperidine, polymetoxylated flavonoids and terpenoids ( citric and linalool). These phenolic bioactive compounds show significant cytoprotective effects (protecting cells) against oxidative stress created by free radicals. In addition, hesperidine in C. sinensis increases levels of antioxidants, including superoxide dismutase and catalase, and reduces the level of malonal dialdehyde.