Author: Sanatio team
It is best to take vitamins in a natural way - with food. A change in diet can strengthen a person's immunity. It is no coincidence that there are specific diets in people with diabetes, hypertension, some diseases associated with immunodeficiency such as HIV/AIDS, etc. So the consumption of certain foods can be of great benefit to the body. To increase immunity, it is important to take the right foods in the right amounts.
1. Citrus fruits are rich in vitamin C
Citruses contains a huge amount of vitamin C, which helps indirectly with influenza and colds, strengthening the immune system, has an effect on the redox processes of the cell, strengthens the walls of blood vessels and helps neutralize toxic substances in the body [ref. 1].
These are the well-known lemons, oranges, lime, grapefruit, mandarins, tangerines and clementines. Daily consumption of citrus fruits is very important because of this vitamin. It is water soluble and our body throws the excess pasrt of it away with urine, but nevertheless it is not a panacea and its overdose carries its consequences, such as nephrolithiasis [ref. 2].
2. Red peppers (Capsicum annuum) - high in vitamin C and beta-carotene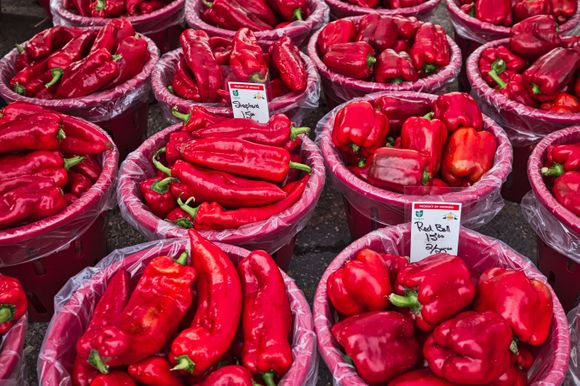 This type of peppers contain twice as much vitamin C as citrus fruits [ref. 3]. They also have beta-carotene, thus playing an essential role in the immune system [ref. 4, 5, 6].
The Sambucus nigra plant, known as elderberry, is used to make syrups, jams, food dyes and even wine. Elderberry extracts have been shown to have antibacterial, antiviral, anticancer and anti-inflammatory properties. Elderberry is added to syrups, which are used as drugs against colds, influenza and bacterial sinus infections.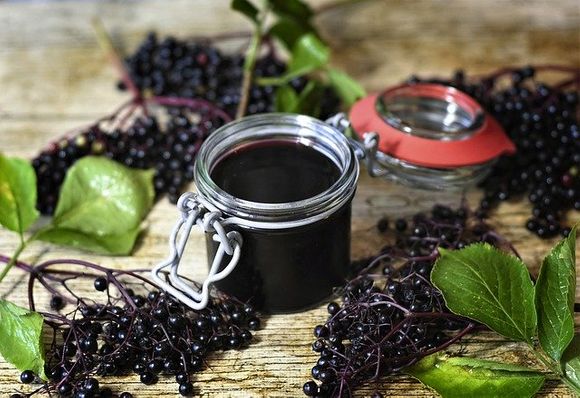 Elderberry lowers blood sugar levels of patients with diabetes. In general, it stimulates the immune system, which protects the body from foreign agents. It is used in:
Note: Elderberry may counteract certain medicines such as diuretics, laxatives, steroids, chemotherapy, medicines for diabetes and theophylline. Therefore, it is important to consult a doctor (or pharmacist) before consuming elderberry, if you are using medicines. Pregnant women should also consult a doctor before consuming the plant. In case of allergic reactions, it should be discontinued [ref. 7].
4. Broccoli (Brassica oleracea var. italica) - the green treasure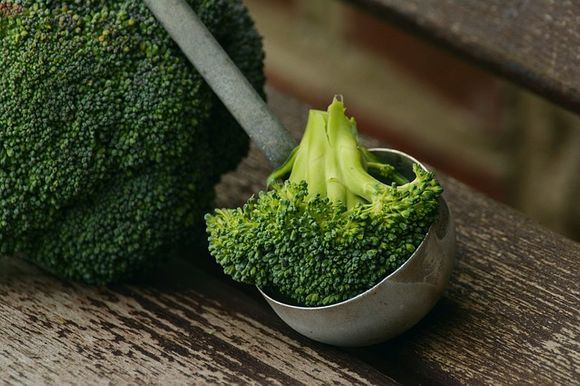 Broccoli is a vegetable that is rich in vitamins, minerals and fiber. It contains vitamin A, C and E, as well as several antioxidants. Broccoli is one of the healthiest vegetables. To extract all the nutrients from it, it's necessary to boil for a short time or eat raw. [ref. 8]
Garlic is very often used in cooking and is very healthy because of its moderate zinc content, which is how it is added to food.
Garlic is well known for its ability to increase immunity. It is known for antibacterial, antiviral and antifungal properties. It is rich in antioxidants that can help treat Alzheimer's disease, cancer and cardiovascular disease. It is known for its beneficial effects on cold and flu symptoms.
Research has shown that people who consume garlic are less likely to experience cold and flu than those who do not consume it at all.
Garlic has also been documented to help reduce the rate of various cancers, for example, people who consume garlic are less likely to suffer from cancer of the colon, pancreas and liver cancer. The immunostimulatory properties of garlic are due to the presence of high concentrations of sulfur-containing compounds such as allicin. [ref. 9]
6. Kiwi, Kiwifruit or Chinese gooseberry (Actinidia deliciosa)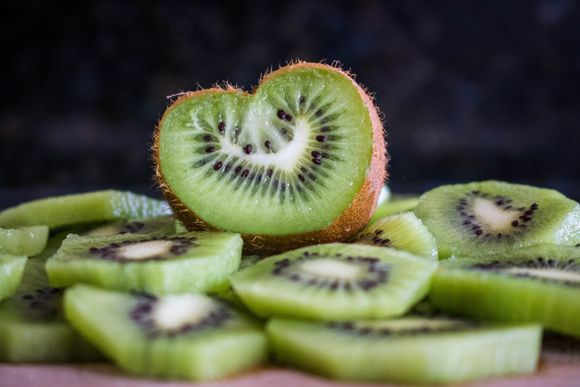 Kiwi contains essential nutrients such as vitamin C, K and potassium. Vitamin C has a beneficial effect on immunity in the fight against infections, and other nutrients contained in kiwi are also essential for maintaining proper body functions. There are studies that suggest that the high content of lutein observed in some foods, including and kiwi, has a beneficial effect in preventing macular degeneration [ref. 10].
There are over 140,000 species of mushrooms that differ in size, shape, color, texture and properties, but only 9-10% of them are known and their benefits studied. It has been proven that the consumption of mushrooms has the ability to increase immunity.
Mushrooms have large amounts of vitamin B (riboflavin, folate, thiamine and niacin), vitamin C, vitamin D, potassium, magnesium, sodium, phosphorus, choline, calcium and selenium, which are important for the immune system.
The mineral selenium has anticancer, antioxidant and anti-inflammatory properties. The presence of selenium in mushrooms has a positive impact in the fight against lung, prostate and breast cancer, according to the National Cancer Institute. It is believed that selenium lowers the risks of cardiovascular disease and thyroid diseases. More and more research is being done to confirm these properties. Choline is also an antioxidant known for reducing the risk of prostate cancer.
Mushrooms are well known for their immunostimulating properties. Glutathione and ergothioneine are known for their antioxidant properties, which provide protection from free radicals during infections, and also increase immunity [ref. 11].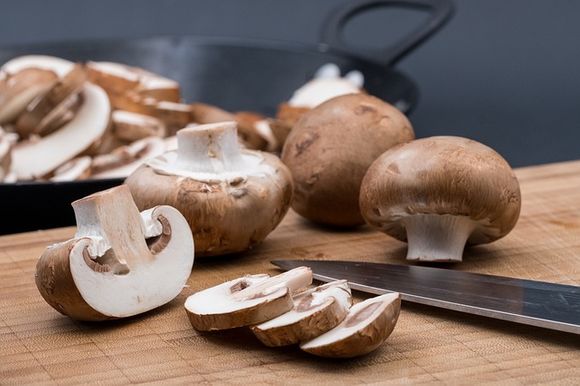 Other important properties of mushrooms include:
Although they have all these benefits, the mushrooms are also known for their side effects. If they are not well selected, poisonous agents can also cause severe symptoms of poisoning, nausea, vomiting, cramps, convulsions, coma and even mental problems. Therefore, avoid consuming mushrooms that are not cultivated in specialized mushroom farms [ref. 13, 14].
8. Papaya (Carica papaya) promotes digestion
Papaya is a nutritious fruit that contains large amounts of vitamin C. There are studies that associate papaya with a reduced risk of breast cancer [ref. 14].
Papaya contains a digestive enzyme called papain, which promotes digestion. Papaya also acts as a laxative. It contains potassium, vitamin B and folate, which have healthy properties. However, we should be careful with the consumption of the fruit.
Papain is contraindicated in cystic fibrosis, reduces fertility, and its unripe fruits contain substances that can cause contractions. Therefore, it is not recommended for pregnant women as it may cause miscarriage [ref. 15].
9. Yogurt - the good bacteria heaven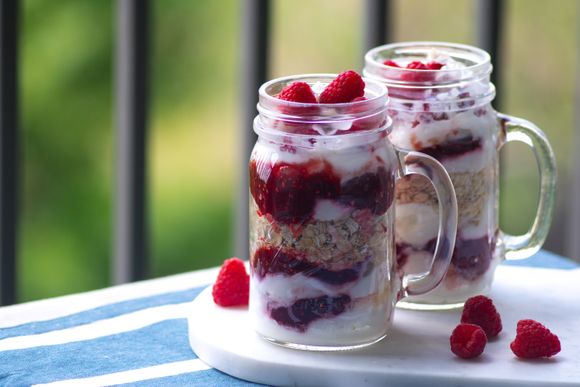 This fermented milk product is nutritious and helps the activity of the intestinal flora, helps the activity of immunity. Among its active ingredients is calcium, which is an important mineral for the growth of teeth and bones. In addition, yogurt contains B vitamins, in particular vitamin B12, which helps the heart [ref. 16].
Yogurt contains proteins that play a major role in increasing energy metabolism. Real yogurt significantly relieves symptoms in irritable bowel syndrome (IBS) and reduces bloating. Probiotics, vitamins and minerals in yogurt strengthen immunity by carrying out the prevention of certain diseases. Yogurt consumption is also associated with a decrease in body weight, and reduces the risks of obesity as it's low in calories.
10. Turmeric(Curcuma longa) has powerful anti-inflammatory properties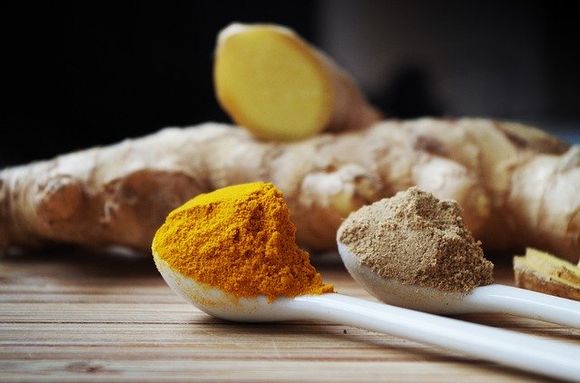 Turmeric is a very common spice known for its anti-inflammatory effect.
Curcumin is the main active ingredient in turmeric and the plant owes its powerful anti-inflammatory properties to it. Curcumin stimulates the development of the brain and improves its activity.
It also has very strong antioxidant properties that reduce skin aging and prevent disease by blocking free radicals. It is used to relieve pain caused by osteoarthritis and rheumatoid arthritis [ref. 17].
11. Ginger (Zingiber officinale) contains immunity-enhancing elements
This is a root tuber, which is known for its anti-inflammatory effect in influenza and cold, especially when a person has sore throat and/or inflammatory diseases. In addition, it reduces nausea.
Ginger contains gingerol, which helps to reduce chronic pain. Contains several antioxidants that are highly effective anti-inflammatory and immunity-enhancing elements. It has a beneficial effect in arthritis, cancers, neurodegenerative disorders and hypersensitivity. Ginger has also been shown to have antibacterial and antiviral effects.
It can be consumed in different ways, for example, adding grated ginger to hot tea or chocolate. Grated ginger can also be added to cooking pastries such as muffins and cupcakes, cookies, etc. It can be used for cooking and marinating meat (chicken), and vegetables. You can add it to tea and honey without losing its healthy properties [ref. 18].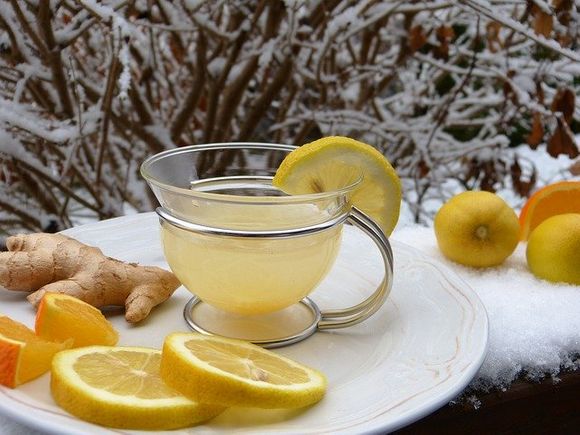 Almonds are nuts that are known for being consumed in the fight against colds. Small in size, they contain many vitamins, minerals and healthy fats for the body.
Among the benefits of almonds are:
Almond oil is a food product that provides good health and functioning of the nervous system. It is used in massages and improves skin appearance, eliminates signs of aging. Almonds can be consumed in various ways, including almond milk, can be eaten together with yogurt, oatmeal, can be taken together with vegetables in salads; almonds are also used as a side dish [ref. 19].
Green tea contains natural antioxidants, has anti-inflammatory properties that have a beneficial effect, preventing premature aging.
Antioxidants protect against cell damage, which can be the cause of chronic diseases.
Green tea contains epigallocatechin gallate (EGCG), which has immunostimulating properties.
Green tea has less caffeine than black tea and also has L-theanine, which provides a calming effect by optimising brain function and improving memory, and even boosting mood. L-theanine also promotes the activity of the immune system.
The ability of green tea to fight oxidative stress also makes it an aid against neurodegenerative diseases, including Alzheimer's disease and Parkinson's disease.
It helps maintain a healthy body weight and lowers cholesterol.
Green tea helps in the balance and lowering of blood sugar in diabetics. In addition, it has a beneficial effect on blood pressure and prevents heart attacks and strokes. It is also involved in the prevention of skin cancer [ref. 20, 21].
14. Pomegranate (Punica granatum) is an antioxidant bomb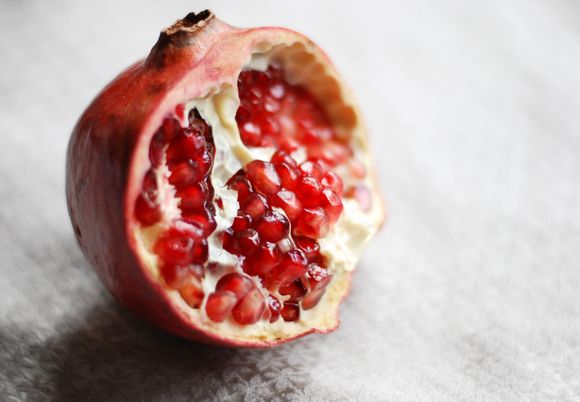 Much of pomegranate's benefits have been studied, but there are also those that are still under investigation.
Pomegranate seeds have a bright red color acquired from polyphenols, which are a powerful antioxidant. Antioxidants help eliminate free radicals, which can cause damage to cells.
Compounds contained in pomegranate have an active antibacterial effect against E. coli, Yersinia, Salmonella, Shigella, Clostridium, Staphylococcus aureus and Listeria. They inhibit bacterial growth in the oral cavity and have a beneficial influence in the prevention of periodontal disease, plaques and gingivitis. It also has antiviral activity against influenza and herpes. Promote the growth of beneficial intestinal flora (such as Lactobacillus and bifidobacteria), the result is immunity boost.
Pomegranate is rich in vitamin C, and preliminary research has shown that pomegranate juice helps to stop the growth of prostate cancer cells and reduce the risk of cancer.
In case of an allergic reaction that causes diarrhea, avoid taking the fruit until bowel movement calms down. More studies are being conducted regarding its role in osteoporosis and other joint inflammations.
Several studies have shown that pomegranate juice improves blood circulation. In addition, it reduces the accumulation of cholesterol in the arteries. But keep in mind that with its influence on blood pressure, it can negatively affect anti-cholesterol medicine.
Pomegranate is a very good source of potassium and vitamin K. It also reduces the risks of infertility in women, and increases testosterone levels in both sexes. It is also used as a cure for diabetes, reducing insulin resistance and lowering bloodsugar.
Pomegranate can be consumed by mixing with other juices, added to lemon juice and fruit salads, and used to flavor meat. [ref. 22]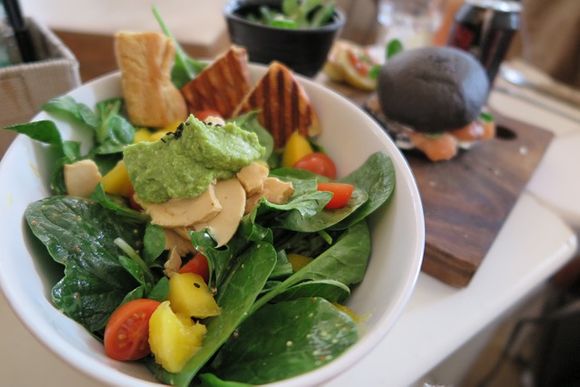 It is one of the vegetables known as superfoods because of its richness in vitamin C, fiber, beta carotene, magnesium, calcium, iron and several antioxidants that play a role in the body's fight against infections.
The advantages of spinach include:
Excessive consumption of spinach can cause potassium accumulation, which can damage underdeveloped kidneys [ref. 13, 23, 24].
It is important to note that all these foods can be consumed to strengthen and maintain the immune system, but do not replace the treatment that is given by a health professional.