The most important thing about cancer
Cancer is a complex genetic disorder that catalyzes the uncontrolled growth and spread of abnormal cells throughout the body, leading to life-threatening consequences. Aging, differences in lifestyle, genetic factors, hormonal changes and environmental exposure to carcinogens constitute major factors leading to cancer activation in humans. 1
According to 2020 statistics, cancer is the leading cause of death worldwide, accounting for nearly 10 million deaths in 2020, or nearly one in six deaths. Globally, about 17 million people are diagnosed with cancer each year, and this trend is forecast to intensify dramatically in the near future. About 36 types of cancer have already been identified in humans, and a significant association between sex and type of cancer has been observed. Men are usually more prone to colorectal cancer, liver, lung, prostate and stomach cancers, while women suffer more from breast, cervical cancer, colorectal cancer, lung and thyroid cancer. 2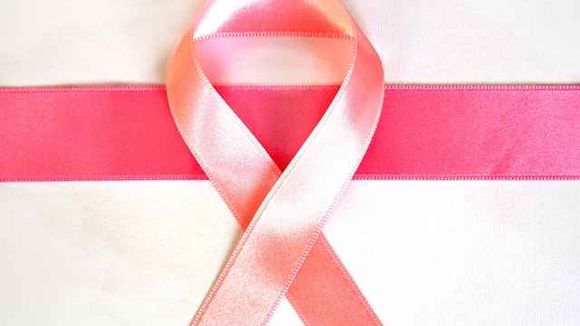 In general, the development of cancer can be divided into three stages:
DNA damage causes genomic instability, which is a major cause of cancer 4. Although some of the conventional methods such as chemotherapy, radiation therapy and surgery are effective in treating cancer, they can lead to major side effects and toxicity.
Given the lack of effective and safe approaches, as well as the complexity of cancers, the development of new and natural chemotherapeutic agents is strongly needed. In this respect, the pharmacological properties of certain essential oils may be available therapies to suppress cancer. 5
Essential oils: general information and biological effects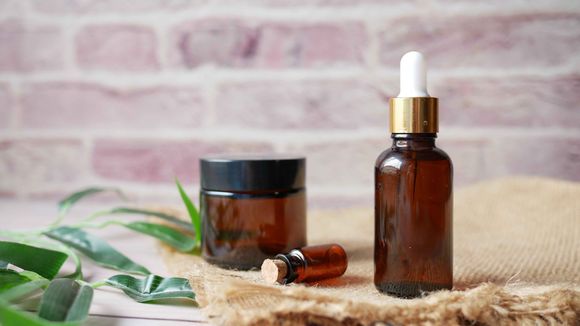 The discovery of natural plant-based products is rightly recognized as a milestone in the history of healthcare, and their introduction to the market in combination with synthetic drugs helps to lead favorably in various health problems. As a result, the extraction of plant secondary metabolites, such as essential oils by steam or hydrodistillation processes, has made significant progress over the years. Stored in oil/resinous ducts, glands or trichomes of plants, these essential oils play an important role in protecting against extraneous agents and are involved in signal transduction pathways.
Essential oils are a complex mixture of various chemical compounds, mainly characterized by volatility, aroma, low molecular weight and density. The diverse biological properties of essential oils stem from differences in their chemical composition and structure. At present, three main classes of components in essential oils have been identified, namely terpenes and terpenoids (with major contributions), phenols and aliphatic compounds.
The data from the study on which this article is based are focused on studies dealing only with in vitro (non-living test)/in vivo (live testing) anticancer activities of essential oils in general. The analysis in Scopus was carried out for the last 10 years (2011–2020) on September 14, 2021, so the information is up to date as of that date.
Essential oils are cytotoxic in nature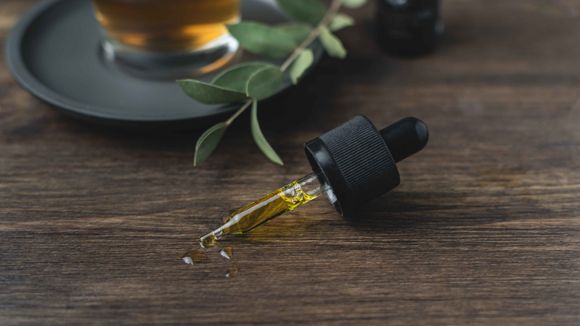 Essential oils cause programmed cell death of cancer cells through apoptosis, necrosis, cell cycle arrest, and dysfunction of major cellular organelles. This is coordinated by an increase in membrane fluidity of the affected cell, decreased generation of adenosine triphosphate (ATP), a change in the pH gradient and loss of mitochondrial potential, which are the main precursors of cell death. All three main types of chemical components in oils, i.e. phenols, aldehydes and alcohols, have been described to fulfil this function.
Essential oils such as antimutagenic and antiproliferative agents
Antioxidants are defined as compounds that can inhibit/slow the oxidation of free radicals when used in small amounts. Antioxidant action is one of the key biological properties of essential oils to cope with oxidative stress. For example, under in vivo conditions, increasing the activity of various antioxidant enzymes and oxidized glutathione from the components of the oil of Wedelia chinensis (Osbeck) Merr. provides protection against lung cancer in mice. 6
With regard to the antimutagenic activity of essential oils, cancer can be inhibited by preventing the direct penetration of mutagens into the cell membrane, inactivating mutagens by direct clearance, trapping free radicals produced by mutagens, inhibiting the conversion of promutagens to mutagens by cytochrome P450 enzyme, enzymatic detoxification of mutagens, and efficient error-free DNA repair.
Antiproliferative activity of essential oils
Essential oils can exert an antiproliferative effect through multiple mechanisms, including cell membrane disruption (depolarization, increase in membrane permeability, or decrease in the activity of membrane-bound enzymes) and induction of apoptosis. 7
Essential oils and their constituents in different cancer cell lines
Over the past few years, the chemoprevention of cancer using essential oils or their components has attracted a lot of attention among the scientific community. Many in vitro/in vivo studies have highlighted the anticancer activity of oils and, more precisely, their main constituents in various tumour cell lines. Next, we will look at who they are and in which types of cancer they can have the necessary effect.
Essential oils in human glioblastoma
Essential oils in human mammary adenocarcinoma
Essential oils in human glioblastoma
Essential oils in acute lymphoblastic leukemia
Essential oils in melanoma
Anticancer effect of the main ingredients of essential oils
D-limonene, monoterpene in the fruit peels of citrus essential oils (90–95%) exhibits cytotoxicity against stomach cancer, hepatocellular carcinoma, colon cancer, bladder cancer, and melanoma. Similarly, carvacrol (phenolic monoterpenoid) can inhibit tumor growth in stomach cancer cells by increasing apoptotic proteins such as Bax (Bcl-2-linked X protein, apoptosis regulator) and caspases with concomitant reduction of Bcl-2 (B -cell lymphoma 2) expression. Citral showed antitumor effects in various cancer cell lines such as MDA-MB-231, Ishikawa, ECC-1, LNCaP, PC-3, SF-767, SF-763, LU134AM, LU135, LU165, MN1112, HCT116, HT-29, AGS, NB4, and A431.
A combined formula of citral (80 μM) and curcumin (40 μM) also acts synergistically in suppressing the growth of breast cancer cell lines MCF-7 and MDA-MB-231 by inducing apoptosis, DNA damage and cell cycle arrest in the G0/ G1 phase. In vitro/in vivo cytotoxic potential of citronellol has been reported against human non-small cell lung cancer (NSCLC), breast cancer, and prostate cancer. Citronellol induced cell cycle arrest in NCI-H1299 (NSCLC cell line) due to the increased expression of cyclins (cyclin D and E) and CDK2 (cyclin-dependent kinase 2). There was a decrease in tumour volume in mice treated with increasing doses of citronellol (12.5, 25 and 50 mg kg-1). An antiproliferative effect of geraniol (monoterpenoid) was observed in cells A549 (IC50 = 797.2 μM) and tumor growth was suppressed in mice (at 50 and 75 mmol geraniol kg-1 food) due to apoptosis and cell death.
Globularifolin iridoid exhibits cytotoxicity against U87 glioma cells due to an increase in the number of apoptotic cells, cell cycle arrest, and inhibition of cancer cell migration and invasion.
In vitro cytotoxicity of quinocitiol (tropolone monoterpenoid) was observed (at 10 μM) in mouse melanoma cells (B16-F10); However, under in vivo conditions, mice treated with 10–20 μg michi-1 quinokitiol showed a decrease in tumor nodules. Increased expression of p53 (tumor suppressor), Bax, caspases, cytochrome c, and MAPK (mitogen-activated protein kinase) phosphatase-3 and downregulation of survivin (apoptosis inhibitor), MMPs, and phosphorylation of ERK has been reported to induce apoptosis in quinocitiol A549 and B16-F10-treated cells.
Similarly, treatment with linalool (monoterpene alcohol) reduces proliferation and cell viability in colorectal cancer, colon carcinoma, hepatocarcinoma, epidermoid carcinoma and prostate cancer. Diallyl disulfide (DADS), one of the main components of garlic essential oil, stops the division of human esophageal squamous cell cancer cells in the G2/M phase of the cell cycle. Myristicin, an active component of nutmeg oil (Myristica fragrans), exhibits cytotoxic activity by inducing apoptosis of K562 human leukemia cells.
Other constituents of essential oils, such as bacuiol (monoterpene), myrtenal (bicyclic monoterpene), oleuropein (secoiridoid), perylyl alcohol (menthane monoterpene), thymol (monocyclic phenolic monoterpene), α-bisabolol (monocyclic sesquiterpene alcohol), α-thujone (ketone monoterpene), camphene (bicyclic monoterpene), iatammanwaltrate P (iridoid ester), eugenol (phenylpropanoid), germakren D (sesquiterpene), nymbolide (terpenoid lactone), patchouli alcohol (sesquiterpene alcohol), α-Santalol (sesquiterpene), carveol (monocyclic monoterpenoid alcohol), carvone (monoterpene), isopulegol (monoterpene alcohol), β-caryophyllene oxide (bicyclic sesquiterpene) and β-elemen (sesquiterpenoid oxide) have also been reported as cytotoxic and antiproliferative compounds with anticancer effects.