Our country is known for hundreds of famous individuals who have worked for the enlightenment of the people, for the preservation of our spirit and our language and alphabet. But besides educators and scholars, we also have remarkable medical professionals and doctors. Some of them honor folk medicine and herbal treatment as means of healing and treatment. One of those people we have introduced you with recently - Petar Dimkov the Healer. Besides being known for his wise words about kindness and happiness, Petar Dimkov is faithful to the means of folk medicine, with which he heals thousands of people. In this article we will explain why we call him the Healer and who are his twelve golden herbs for treating numerous ailments and conditions.
Who is Petar Dimkov
Born in 1886, Petar Dimkov is the child of a priest and healer. It is his mother who is the main inspiration for the future healer. In his book "Bulgarian Folk Medicine" Petar Dimkov shares that his mother Ekaterina Dimkova was the person who tirelessly sought, recorded and stored folk recipes for natural treatment. He received her recipe collection at the age of 14, and then his life became a string of surprising and challenging events.
Military school in Russia, participation in three wars, serious merit for the construction of the Asparuhov shaft, construction of the Arch and Park Musem "Vladislav Varnenchik" in Varna, these are part of his valuable contributions. But all the time there is one thing that guides his path, and this is the attraction to the healing tools of folk medicine.
Continuing the path of his family, Petar Dimkov devoted a huge part of his life to studying herbs, discovering and collecting recipes, improving and testing them. He was one of the first brave adherents of the environmentally friendly way of life, always calling for moderation in everything, practicing self-control and self-suggestion, preserving the health and purity of the soul through inquisitiveness and kindness. Because according to the Healer, "Kindness is a precious health" and "The joyful one does not suffer."
According to unofficial data, after censoring his book "Handbook on Natural Healing and Living" and despite the ban on practicing, Petar Dimkov saved the lives of more than one hundred thousand people. And if this is not an example of dedication, then what else?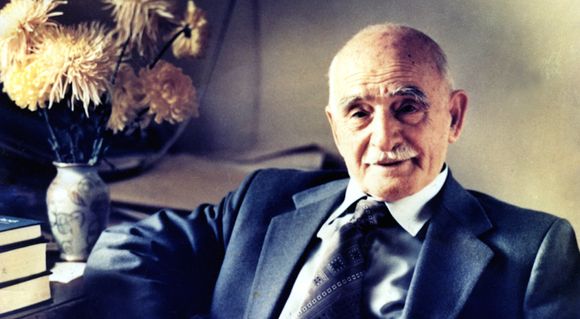 Petar Dimkov ranks 67-th in the guide "The 100 Most Influential Bulgarians in Our History" published by Prof. Dr. Andrey Pantev and Borislav Gavrilov [ref. 1]. Whether this place is too low for him or rather high you will be able to judge for yourself if you become acquainted with his work and life path. We actually share his story in The recipes of Petar Dimkov the Healer - scientific reading (part 1), where we also speak about the tribulations in the healer's life and the fact that he never loses hope, he is always ready to help his fellow siblings even in wartime, and most importantly, that he leaves us abundant national wealth in the form of numerous recipes for folk medicine and tried-and-tested advice on good health.
The Healer's Twelve Golden Herbs - part 2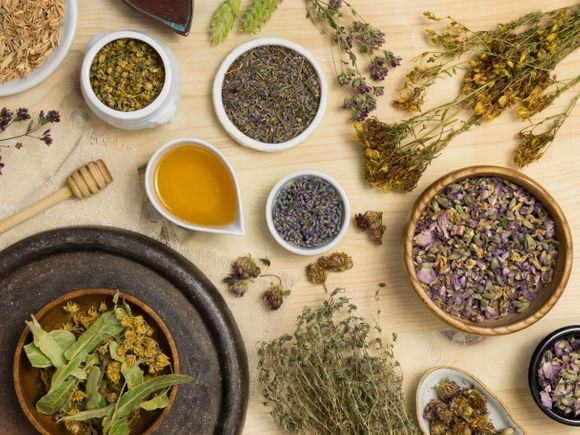 "Bulgarian Folk Medicine. Volume 1-3. Natural treatment and natural life in three volumes", "500 herbs for 50 diseases. Book 1: Petar Dimkov's Recipes for Cancer", "Eye Diagnosis" are among the most famous books of the Healer. And this nickname is received because from the beginning he helps people and treats them selflessly, without any payment.
Inside the works of Petar Dimkov can be found thousands of pages with recipes for abscesses, atherosclerosis, Bazedova disease, blood and tooth diseases, insomnia, trivial cough and cold, constipation, erythema lupus, epilepsy, even leukemia and hundreds more health disorders.
At the heart of the herbal treatment administered by Petar Dimkov the Healer are carefully collected, stored and applied herbs. Only natural means and methods of preparation such as baths, massage techniques, compression therapy and others are used, combined with moderate nutrition, physical activity and work on a subconscious level.
As golden herbs, twelve different medicinal plants stand out in the recipes, which possess numerous beneficial properties. In the first part we talked about Agrimonia eupatoria, Pine Tips (Pinus sylvestris L.), Easter ("chief healer") (Veronica, plantaginaceae family), Nettle leaf (Urtica Dioica), St. John's Wort (Hypericum perforatum) and Yellow yarrow (Achillea clypeolata). And today we continue with the presentation and analysis of the scientifically proven benefits of the remaining six herbs, which are:
The Healer gives us so much knowledge and value, which can help us make our lives more harmonious, and our health more resilient and sustainable. And not only that - numerous scientific publications support the usefulness of the herbs with which the Healer has treated people, and we can also use in the same way. We believe in the power of folk medicine, which people have practiced for centuries and believed to be helpful for a huge number of health problems. We also believe that Petar Dimkov's knowledge should reach more people through his work and recipes, especially at a time of pandemic and searching for opportunities to improve everyone's health.
"Our ancestors have not left us many monuments for the treatment of their disabilities, therefore the present generation has a sacred obligation to collect the remnants of our folk medicine, for if it does not happen now, everything will spill and disappear without a trace."
Prof. Stefan Vatev, M.D.
(1866-1946)