The most popular herbal liqueurs in the world
Sassolino di Modena /PROVINCE OF MODENA, ITALY/
Sassolino di Modena (or sasolino only) is an anise-flavored liqueur that first appeared in the 19th century. The original version of the liqueur is dense and resembles syrup and is often addressed as a female drink due to its low alcohol content.
It is claimed that the drink was invented by Swiss pharmacists who settled in the area and was eventually promoted by the cadets from the Military Academy in Modena, who had a summer camp in Sassuolo.
This clear and bright liqueur has a distinctive aroma of star anise and is usually consumed as a DJ, served pure or with ice. It is also often included in desserts or added to coffee to make caffè corretto.
Galliano /LIVORNO, ITALY/
Galliano is a sweet herbal liqueur created in 1896 by Italian distiller and brandy producer Arturo Miteri from Livorno, Tuscany. The star element in "Galliano" is vanilla, which distinguishes it from other anise-flavored liqueurs such as Sambuca, Pernod or Anisette, but the extensive list of ingredients also includes Chinese star anise, Mediterranean anise, juniper, yarrow (Achillea millefolium) [ref. 1] , ginger (Zingiber officinale) [ref. 2] lavender (Lavandula) [ref. 3] , cinnamon (Cinnamomum Verum) [ref. 4] and mint (Mentha) [Ref. 5]
In an appearance similar to Strega, Galliano is sweet and has an intricate aroma of vanilla [ref. 6] and anise with fine citrus, woody, and herbal notes. It is used both as a diet and as an ingredient for cocktails, especially Harvey Wallbanger.
Zirbenlikör /AUSTRIA/
Zirbenlikör is a pine liqueur that is produced in alpine countries, but is mostly associated with Austria. Alcohol is made from pine cones, usually Arolla Stone Pines, which are picked in the summer when they are still green. They are then cut and soaked in a wheat spirit or fruit brandy. As they ripen, they give the base a distinctive reddish tinge.
Zirbenlikör is warm, fresh and soft with typical floral and pine notes. It is often drunk independently as an après-ski drink, but it can also be used in cocktails or long drinks.
Averna /CALTANISSETTA, ITALY/
Some sources claim that the recipe was handed over to Avernas by a monk from the local Monastery of San Spirito.
The exact list of ingredients remains a family secret of Averna, but it is said that this bitter-sweet liqueur is made with more than 60 different herbs, roots, pomegranate and essential oils of bitter Sicilian lemons.
Tentura /PATRAS, GREECE/
Tentura (Tentura) is a traditional liqueur that comes from Patras. It is prepared by pouring brandy or rum with herbs and spices. The most common flavors include cinnamon and cloves [ref. 7] but nutmeg and citrus fruits are often used in the recipes. Tentura has an amber or dark color with aroma and taste, reminiscent of warming spices and vanilla.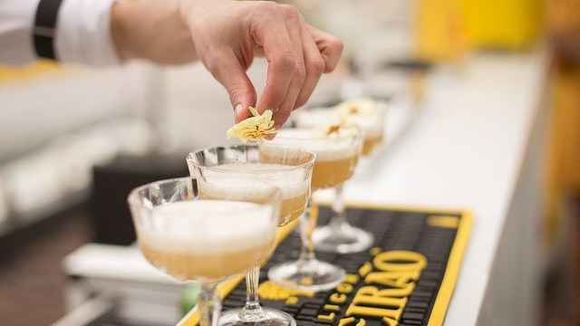 Génépi /AOSTA VALLEY, ITALY/
Génépi (Jenepi) is an herbal liqueur that is usually made by soaking dried herbs in neutral alcohol or cereal spirit, with added sugar. Although small amounts of other herbs can be added to the macerë, the most famous are the Alpine shrubs of the genus Artemisia (wormwood) [ref. 8] which give the drink a distinctive, subtle bitter taste.
Pelinkovac /CROATIA/
Pelinkovac is a traditional Croatian herbal liqueur produced by distillation of herbal macerati. The distillate is regulated and mixed with water, alcohol and macerate base. Pelinkovac should always have a dominant element of wormwood (Artemisia absinthium) [ref. 9] , usually supplemented by dill [ref. 10] sage (Salvia Officinalis) [ref. 11] and mint, but the final herbal composition may vary depending on the region and season.
Amaro Lucano /PISTICCI, ITALY/
Lucano is an Italian amaro that is flavored with more than 30 plants. Some of them are known as wormwood, sage, tinty [ref. 12] , angelica [ref. 13] bitter orange and ruta, but the exact composition and recipe remain secret. The resulting drink is clear, of attractive mahogany color and is best served clean, preferably well chilled or with ice.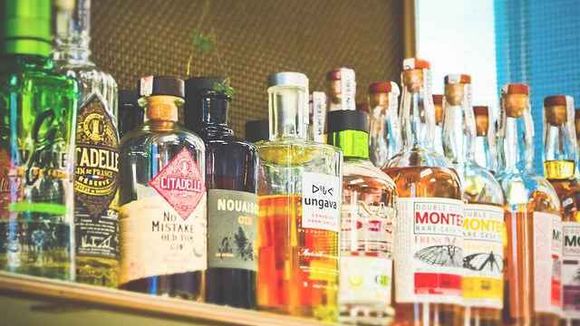 Ancho Reyes /PUEBLA DE ZARAGOZA, MEXICO/
Ancho Reyes is a unique Mexican liqueur soaked in peppers ancho - the dried version of mature poblano chillies. The recipe is based on traditional Puebla liqueurs (menjurjes), which date back to the 1920s.
The whole process consists only of handmade and involves selecting only the best peppers, which are dried, then cut with scissors and allowed to soak in a cane spirit drink originating in Veracruz. After soaking, the spirit drink is mixed and then matures until it acquires its spicy and smoky flavors and flavors.
The original version of the liqueur is made from ripe red peppers, while the newer version Ancho Reyes Verde is made from previously picked, blended green peppers.