Author: Rositsa Tashkova, Master of Molecular Biology and Microbiology
In these troubled pandemic times, many people resort to self-treatment with home remedies and herbs. This is not recommended by doctors, but it is a fact and it is important to understand what the benefits and risks are.
Unfortunately, there are no clinical trials yet on the effectiveness of herbs in the treatment of COVID-19. Therefore, we decided to provide our readers with information about medicinal plants that are reported in the scientific literature that may support symptomatic treatment of influenza and other respiratory infections. We will also identify the potential dangers of using certain medicinal plants in the case of COVID-19.
According to an overview published in the end of September 2020 in Frontiers in Pharmacology [ref.1], the risk assessment was positive for the use of 5of the studied herbs (Althaea officinalis, Commiphora molmol, Glycyrrhiza glabra, Hedera helix and Sambucus nigra) and promising in 12 cases (Allium sativum, Andrographis paniculata, Echinacea angustifolia, Echinacea purpurea, essential oil from Eucalyptus globulus, Justicia pectoralis, Magnolia officinalis, Mikania glomerata, Pelargonium sidoides, Pimpinella anisum, Salix sp, Zingiber officinale).
Marshmallow herb can suppress cough and reduce irritation through anti-inflammatory and soothing effects on the respiratory tract.
Traditionally the herb is used in the treatment of colds and symptoms associated with upper respiratory tract infection. Data on the administration of marshmallow lead to the conclusion that it can alleviate the early symptoms of COVID-19.
No serious side effects have been reported from taking this herbal remedy, it has high safety profile.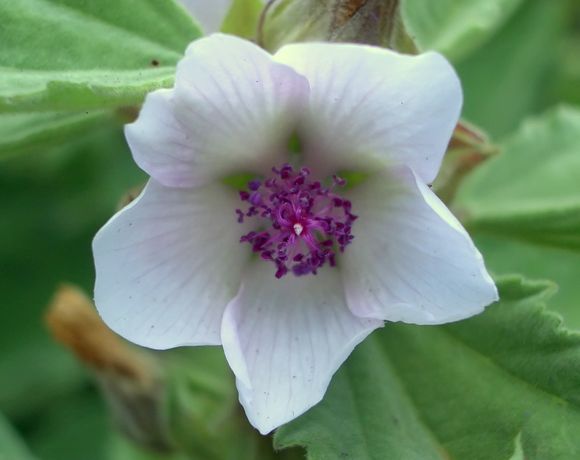 How it is prepared: 0.5–5 g in 150 ml of water as an infusion, three times a day. Marshmallow root syrup is also a common preparation in a daily dose of 2-8 ml.
What it contains: polysaccharides (they are responsible for the mucus consistency of the extract) - galacturonormanans, arabins, glucans; flavonoids (e.g. kaempferol); phenolic acids; coumarin (scopoletin); tannins.
Special requirements for use: the absorption of other medicines taken simultaneously with marshmallow may be delayed due to the presence of mucilage in the herb extract. As a precautionary measure, all preparations with marshmallow should be taken at least 30 minutes to 1 hour before or after taking other medicines, minerals or vitamins.
It is synonymous with Commiphora myrrha, African myrrh, herabol myrrh, Somali myrrhor, common myrrh, or gum myrrh. Myrrh preparations appear to have a supportive effect as a painkiller and to relieve respiratory symptoms. However, their effect appears after a few weeks, thus exceeding the normal, uncomplicated development of COVID-19. It contains sesquiterpenes.
No serious safety concerns have been reported for this herb and it can be assessed as highly safe.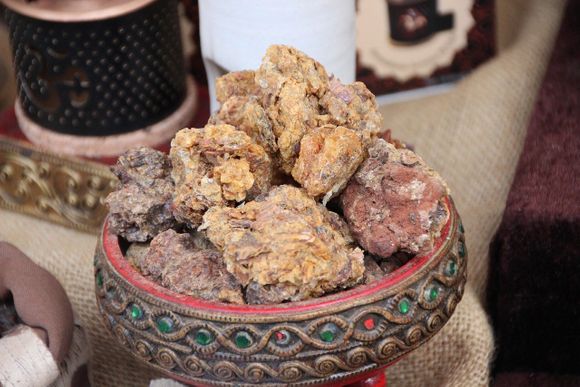 How it is prepared: it is preferable to use a commercial preparation of a certain composition, such as tincture (0.5–5 ml in 150 ml of water for rinsing or gargling three times a day).
Special requirements for use: due to the uterine-stimulating effect, products containing myrrh resin should be avoided during pregnancy and lactation. Simultaneous use of myrrh with theophylline (dimethylxanthine, which is used in the treatment of asthma or chronic obstructive pulmonary disease) or cyclosporin A (immunosuppressive drug) should be avoided.
Liquorice can be useful for relieving respiratory symptoms, having a soothing effect on the respiratory tract - against cough and sore throat.
The safety of the herb can be assessed as high, although it should be avoided by some risk groups. Patients suffering from hypertension (high blood pressure), kidney disease, liver or cardiovascular disorders or hypokalaemia (low levels of potassium in the blood) should avoid taking licorice. Short-term use seems safe for patients without serious illnesses.
How it is prepared: 1.5 g roots in 150 ml, take the herbal decoction twice a day.
What it contains: saponins (glycyrrhizin); triterpenes (glycyrrhetinic acid); flavonoids; coumarins; essential oil.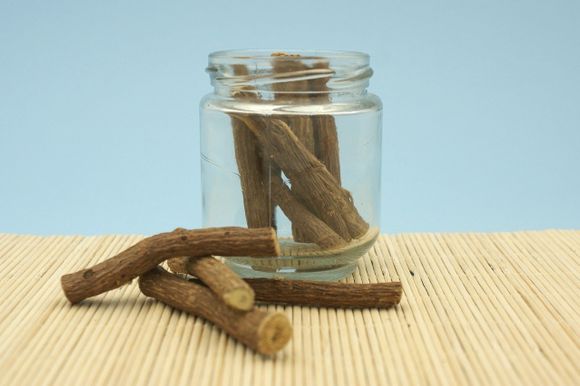 Preparations containing ivy extract can be useful for symptomatic relief of respiratory diseases by its expectorant and anti-inflammatory effect on the respiratory tract.
In many countries, licensed preparations are regulated for use in children. Safety of medicines containing ivy can be assessed as high, since side effects have only been observed with overdose - nausea, vomiting and diarrhea. There is no evidence of interactions with nonsteroidal anti-inflammatory drugs (ibuprofen, aspirin, etc.)
How to use: a pharmaceutical preparation with a certain chemical profile and an adequate dose should be used. Common ivy is poisonous!
What it contains: flavonoids and other phenols; polyacetylenes; saponins and essential oils (β-caryophyllene, germacrene D, lemon, α- and β-pinene and sabinene as main components).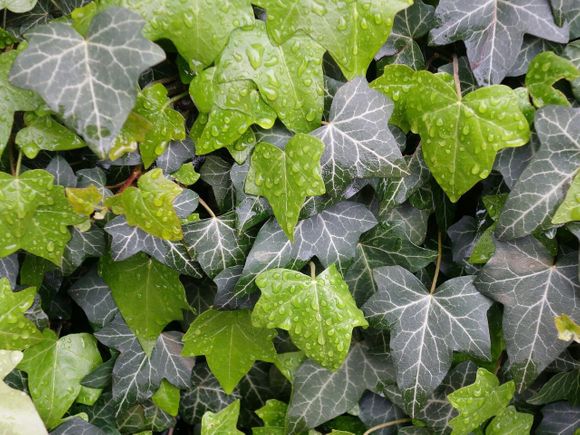 Black elderberry is also known as elder, black elder, European elder, European elderberry, and European black elderberry. The dried flowers of the plant can alleviate conditions such as fever and inflammation of the respiratory tract, to relieve the symptoms of cold and flu, to relieve headaches and as an expectorant. Elderberry has anti-inflammatory and antipyretic (lowers fever) effects.
Clinical evidence is good and it is considered that this herbal remedy has a high level of safety.
How to use: 2–5 g of dried flowers in 150 ml as an infusion, 2-3 times a day. Or 3–6 g of dried flowers in 150 ml as a decoction, 2-3 times a day.
What it contains: flavonoids such as kaempferol, astragalin, quercetin, rutin; triterpenes (α- and β-amyrin, ursolic acid, oleanolic acid); sterols (β-sitosterol, campesterol, stigmasterol); phenolic acids and their corresponding glycosides (chlorogenic, ferulic, caffeic and p-coumaric acids); and essential oil.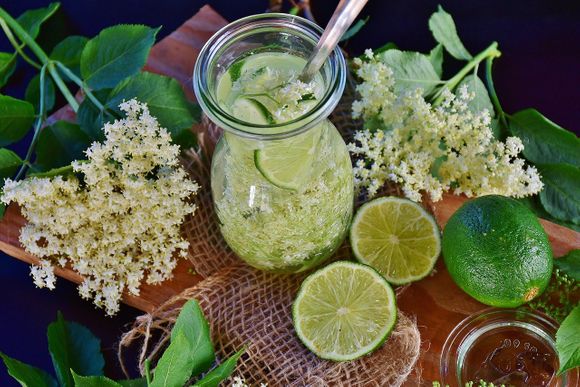 Other medicinal plants and herbs that may serve as complementary treatment for COVID-19
The authors of the review also identified 12 more herbs that provide encouraging results on safety and effectiveness as complementary treatment for infectious respiratory diseases, in particular COVID-19. They are:
Read more in the article .
Herbs are not a "magic wand" for solving problems caused by influenza, COVID-19 or any other coronavirus. They cannot prevent viral infection, but they can alleviate symptoms and potentially improve the general condition of patients, especially when the severity of the disease is little. Complicated flu or coronavirus infection requires medical treatment and specialized help.