Author: Yana Nencheva, Biochemist, PhD candidate in Biophysicist
Every 10 seconds, one person on the planet dies of diabetes and two are diagnosed with the disease. The World Health Organization (WHO) expects that in about ten years, more than 500 million people will be affected by diabetes.
The hormone insulin is responsible for the metabolism of glucose (blood sugar). When for some reason the body can not provoke a normal reaction to the "orders" that insulin gives, or it is not produced in sufficient quantity, the path of glucose is disturbed.
In general, diabetes is an impaired metabolism that leads to high levels of glucose in the blood. By its very nature, diabetes mellitus is a chronic disease. The most common types of the disease are: type 1 diabetes, type 2 diabetes and gestational diabetes (in pregnancy). Type 2 diabetes is the most prevalent, accounting for 90% of the cases.
Detailed information on causes, symptoms and treatment can be found on the following links:
What are the five herbs that might help in diabetes
We will consider 5 of the most famous herbs, which are considered useful in people suffering from diabetes and those who are at risk of the disease. Do they really help, or is it just a myth that science debunks?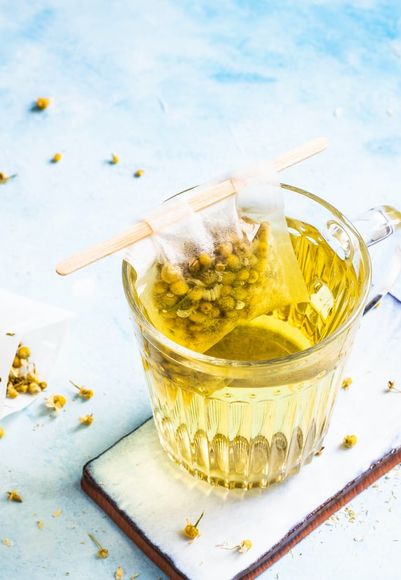 Chamomile (Matricaria chamomilla L. ) is a famous herb that is consumed in the form of tea worldwide. Studies have been conducted with rats that examine the influence of chamomile extract in hot water (and its main components respectively) on the prevention of hyperglycemia, prevention and treatment of complications in diabetes mellitus.
The extract was found to have a moderate suppressive effect on sugar in the short term. On the other hand, the long-term study (21 days of intake) reveals that the same doses of extract indicate a significant suppression of blood glucose levels.
Aldose reductase 2 (ALR2) is an enzyme whose activity increases in these tissues of the body, which are less sensitive to insulin and the amount of glucose is increased. It turns out that chamomile extract shows a strong inhibitory effect against aldose reductase 2.
The results suggest that daily consumption of chamomile tea may have its benefits on the prevention of the development of hyperglycemia and diabetic complications, but there is still much research to be done on how and to what extent this happens [ref. 1].
2. Is cinnamon debunked by science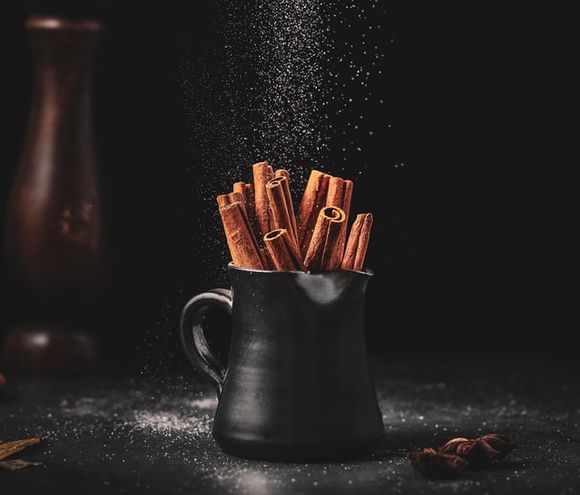 The effectiveness of cinnamon in patients with type 2 diabetes has received much media attention since the publication of a study in 2003. But the positive impact of cinnamon on diabetes patients has not been proven [ref. 2], and many patients who seek other therapies to supplement their doctor's prescription are misled.
There are two randomized, double-blind, placebo-controlled, peer-reviewed clinical trials and one placebo-controlled clinical trial that evaluated the action of cinnamon in patients with type 2 diabetes. That's three studies with a total of 164 patients.
Two of the studies reported that some patients had slight improvements in lowering blood glucose levels. And the third study showed no significant difference between the cinnamon effect and the placebo effect in terms of lowering blood glucose levels.
In conclusion, it is strongly emphasised that clinicians refrain from recommending cinnamon instead of proven methods of dealing with diabetes, which include lifestyle change, oral antidiabetic agents and insulin therapy [ref. 3].
3. Rosemary - part of the Mediterranean diet, to help diabetics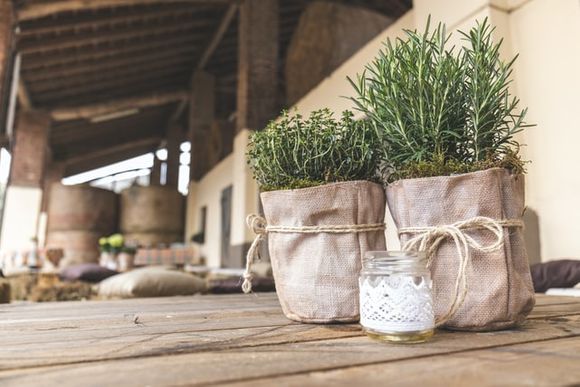 It is believed that the Mediterranean diet protects against or delays the onset of cardiovascular disease, diabetes and various cancers. Rosemary (Rosmarinus officinalis) is a common spice in this type of diet and is often the reason to study its properties.
Over the past few years, regulators (including the European Union) have approved the use of rosemary extract as a preservative and have standardized it [ref. 4].
Studies have shown that rosemary lowers blood glucose and cholesterol levels and suppresses weight gain. However, the mechanisms by which this is happening are currently unknown.
One of the studies investigated the effects of rosemary extract on metabolism and concluded that it has the potential to enhance liver glycolysis and fatty acid oxidation by activating key metabolic pathways [ref. 5].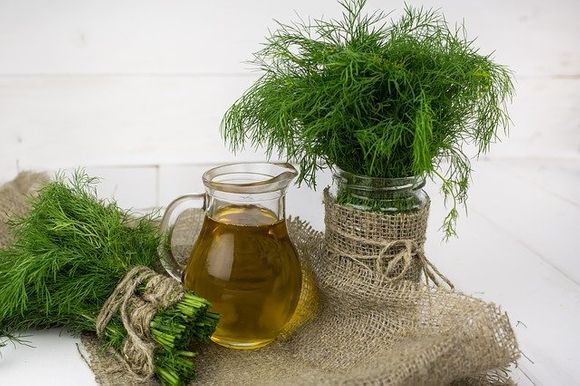 Dill (Anethum graveolens) has been used for centuries in Asian traditional medicine and its ingredients are thought to have beneficial effects against diabetes (reduces complications associated with it) and cardiovascular disease (it has hypolipidemic and hypoglycemic effects).
A study was conducted on historical and ethnopharmacological literature, as well as studies published in reputable scientific journals (available in Scopus, PubMed and Web of Science) to make a pharmacological and phytochemical evaluation of dill.
It highlights the therapeutic effects of the plant, which would help to safely use it in the treatment of diabetes and cardiovascular disease. Naturally, this requires even more serious research and clinical trials to determine the dose and the exact mechanism. You can read the full report at the following this link.
5. Cumin and Vitamin E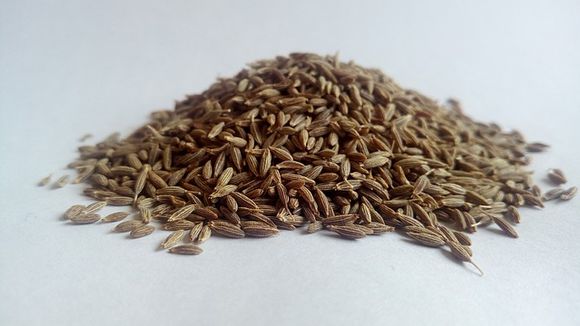 The results obtained in one of the studies indicate that cumin (Cuminium cyminum) is a promising antidiabetic agent and exhibits pharmacodynamic interaction together with glibenclamide, also known as glyburide, to alleviate the symptoms of diabetes mellitus [ref. 6].
Vitamin E improves sensitivity to insulin, while cumin is effective in remission of diabetes. Therefore, this study was intended to evaluate the effect of essential oil on cumin and vitamin E. In the double-blind clinical trial, 95 patients with diabetes were examined, which were randomly divided into three groups.
The first group takes essential oil of cumin in the form of capsules.

The second group takes Vitamin E.

The third group was controlled - participants in it took gelatin placebo capsules for three months.
After assessing blood results before and after intake, the results showed that cumin, compared to vitamin E, has a broader impact on the key parameters for diabetes and is more useful in terms of the ability to reduce the diabetic index [ref. 7]. Of course, it cannot replace the complete treatment, which is complex.
Contraindications to taking these herbs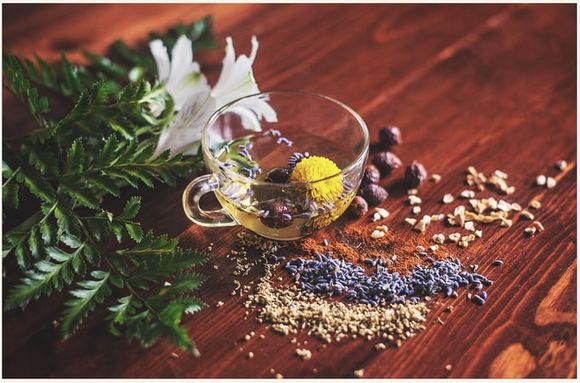 In diabetes, one of the most important factors is lifestyle. No herb, even if it has the potential, will not succeed to treat it if the diet and physical activity of the patient are not changed.
Whether it is type 1 or type 2 diabetes or gestational diabetes, the diet should be prescribed by a specialist and then strictly followed with responsibility to yourself. Our health is in our hands!
Read more:
What are the causes of enlarged prostate and is there treatment with herbs
7 more groups of diseases that honey cures
Parsley, celery and other herbs that help fight cancer
15 foods that increase immunity
Food for good children's mental development since conception
The 10 most medicinal herbs that can be found in our country
17 affordable herbs to help multiple sclerosis sufferers